Highlight strategies students can use to read for longer periods of time with this poster set.
🪧 Reading Strategy Posters for Kids
Display these posters in your classroom for students to refer to during independent reading.
The posters include the following strategies:
Choose a book that is "just right"
Go for your interests
Get comfortable
Set a reading goal
Stay settled
Whisper words
How to Make the Most of Your Reading Strategies Poster Set
Print the posters and create a reading strategies bulletin board display for students to reference when doing independent reading.
Print the poster on letter-size paper, slip it into a clear sleeve, and use it in your guided groups as a reminder.
Print the poster, slide it into a clear sleeve, and hang it on a ring as a reference tool for a learning center.
We've also come up with bonus ways to turn posters into interactive tools that really make your lessons stick!
🖍️ Turn this poster into a coloring page by printing it in black and white.
📂 Place copies in students' homework folders for reference.
💻 Provide posters as digital resources for virtual students.
🧠 Test students' memories by showing them the poster, then hiding it and having them tell you what they remember.
✅ Incorporate posters into your lesson wrap-up: students write on a sticky note what they learned from the lesson and place it on the poster.
Before You Download
This resource prints as a PDF. Please use the dropdown menu to choose between the full-color, low-color, or black and white version.
Fill your classroom with more posters and interactive displays!
---
Spend more time lesson-doing and less time lesson-planning when you grab these activities and teaching resources too!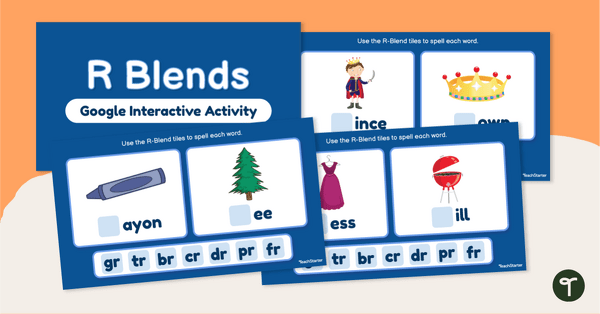 teaching resource
Decode and spell r-blend words with phonemes gr, tr, br, cr, dr, pr, and fr.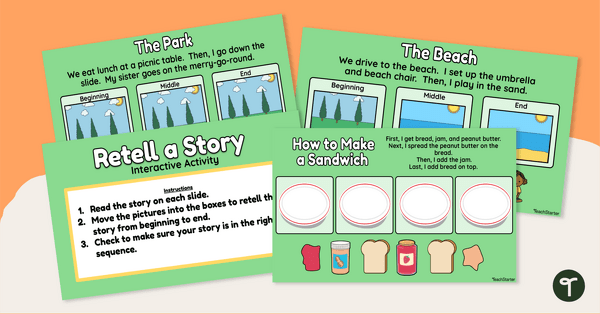 teaching resource
Use this Google Slides Interactive activity to practice retelling stories.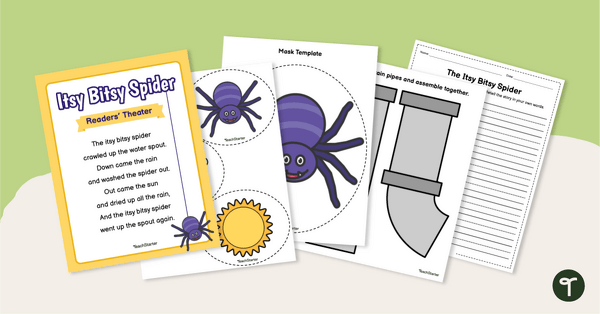 teaching resource
Engage young readers in texts with a dramatic reading of "The Itsy Bitsy Spider" and accompanying story retelling activity.