Track kindness in the classroom with this kindness jar ready to be colored in with random acts of kindness.
Encourage and Track Random Acts of Kindness with a Kindness Jar!
Whether you are focusing on World Kindness Day, Random Acts of Kindness Week or just looking at ways to teach your students about kindness – this activity is for you! This template is the perfect kindness tracker!  You can use it as an individual tracker, or even print it out larger and track acts of kindness as a class using a Class Kindness Jar! 
If using individually, have students place their kindness jar somewhere where they can easily access it. Each time they have shown an act of kindness to someone, they get to color in their hearts – the goal is to fill the jar with colorful hearts! 
A reflection worksheet has also been included for students to reflect on how they felt when they were able to color a heart in their kindness jar and why. They can also talk about their favorite act of kindness they showed and why it was their favorite.
If you use the jar as a whole class activity, you may like to print out a banner with a heading 'Our Kindness Jar' – why not use some of our printable letter sets for this. Then, print the jar on a larger piece of paper and stick this in a communal area for your students to access – each day, students can color in a heart and tell the class how they have shown kindness throughout the day!
Download & Print
If you are looking to save on paper, you can print the jar and the reflection sheet back to back. This will keep it all together in one piece. 
NEXT: 10 Creative Kindness Activities for Kids
Easily Prepare This Resource for Your Students
Use the Download button to access the black and white PDF version of this resource. 
---
Don't stop there! We've got more activities and resources that cut down on lesson planning time: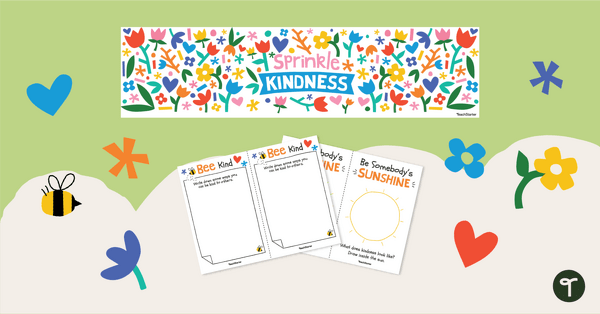 teaching resource
Get your students reflecting on ways to show kindness with this interactive bulletin board!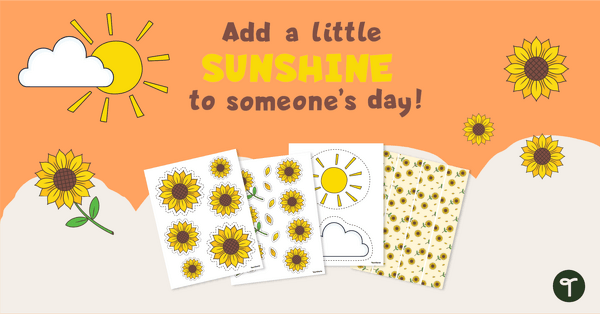 teaching resource
Brighten your classroom (and someone's day) with this sunflower-themed bulletin board set.
teaching resource
Reflect on kindness with this student mini booklet.