A 14-slide editable PowerPoint to use in the classroom when introducing number patterns and rules.
Use this teaching presentation in the mathematics classroom when learning about number patterns and skip counting.
The topics covered in this presentation include:
a definition of number sequences
different types of number sequences
completing number sequences
number pattern rules
identifying rules
using rules to complete a sequence of numbers.
Use the drop-down menu to choose between the PowerPoint or PDF version.
This PowerPoint includes links to the following number pattern resources: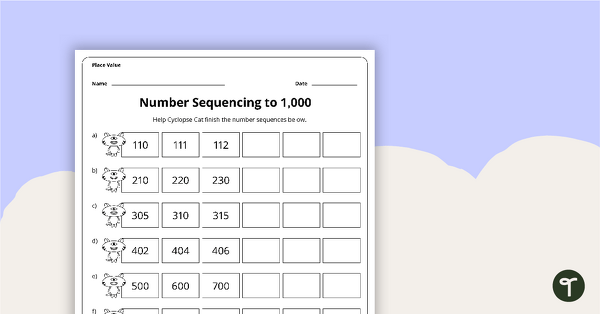 teaching resource
A place value worksheet to use when sequencing numbers from 100 to 1,000.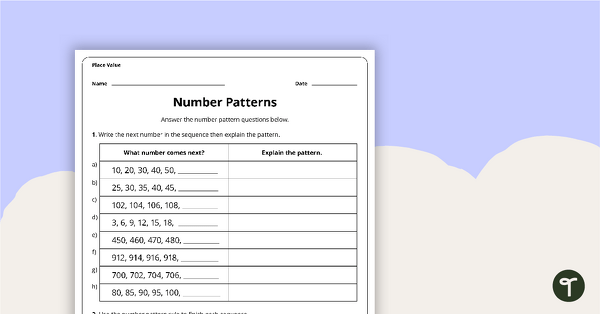 teaching resource
A worksheet to use when completing number patterns.