A resource to track multiple goals for an individual student.
Behavior tracking is essential in collecting data, but it can be overwhelming.
This resource lets you track multiple goals on the same sheet.
How to use this resource:
Write the behaviors you are tracking in the top row.
Below the behavior, use the boxes to keep tallies for the frequency of the behavior.
Write in any necessary comments at the end of the day.
We have versions that can be sent home for a signature, versions that don't require a signature, and editable versions.
Here are some other resources you might find useful: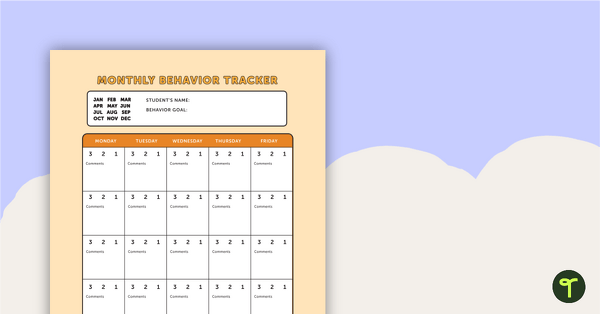 teaching resource
A behavior tracker to collect individual student data over the course of a month.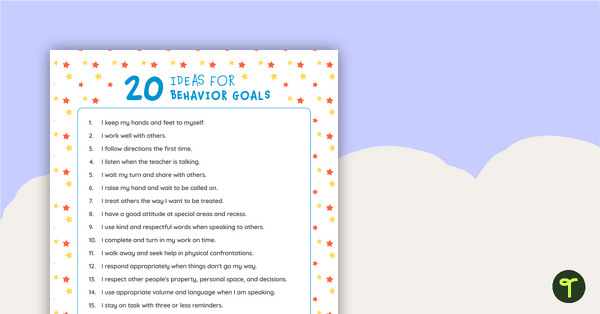 teaching resource
Use this list of 20 behavior goals to help when creating your students' behavior trackers.
teaching resource
A fun resource to track individual student or whole class behavior in your classroom.