Gift your students their own Valentine's Day bookmark (set of 4).
Make Reading Sweet With A Valentine's Day Bookmark 
These bookmarks are a great reminder of how much you care about your students and their budding love for literature.
They can keep their bookmarks in their desks for book club and class reading time or take them home to use. 
Print the black and white version of this resource as a Valentine's Day coloring activity!
Get Students To Say 👁️❤️📚!
Organize the following activities to give your students more opportunities to practice reading: 
🔖 Organize a Read-A-Thon
🔖 Build SSR (Sustained Silent Reading) time into the day's lesson
🔖 Schedule weekly school library visits
🔖 Invite a weekly guest reader for storytime
🔖 Create a class Book Club
🔖 Focus on a different genre each week (students choose)
🔖 Assign "Book of the Week" comprehension activities
🔖 Show & Tell: Book Edition
🔖 Encourage use of reading strategies
Easily Prepare This Resource for Your Students
Use the dropdown icon on the Download button to choose between the color or black and white PDF versions. 
Print on cardstock for durability.
Check out even more bookmarks here!
---
Be still my heart! We've got more Valentine's Day activities and teaching resources to share a love of learning: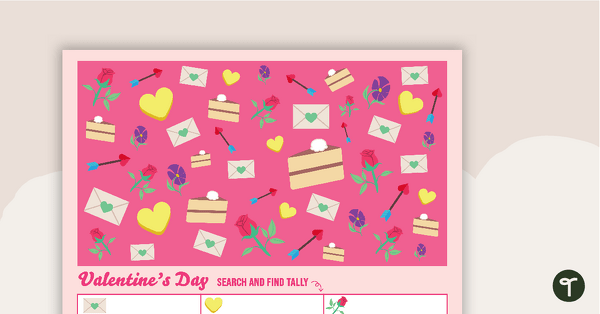 teaching resource
Engage your students' counting skills with our search and find Valentine's Day activity.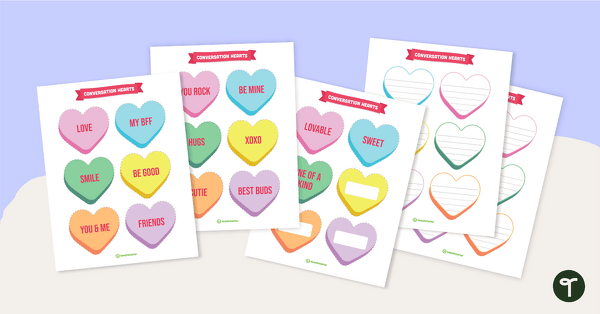 teaching resource
Turn this set of 18 conversation heart templates into a variety of teaching resources leading up to Valentine's Day.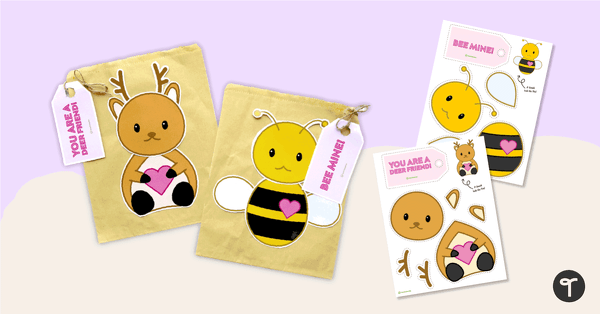 teaching resource
Choose from two charming craft templates for a decorative Valentine's bag or box.