A set of 12 badges to celebrate student development in social management.
Use this teaching resource in the classroom to celebrate life skills and students' social and emotional learning.
These student badges are ideal to use when awarding students for developing the skill of interacting effectively and respectfully with a range of adults and peers. In developing and acting with social and personal capability, students:
communicate effectively
work collaboratively
make decisions
negotiate and resolve conflict
develop leadership skills
To celebrate your students' wins, why not create a display of their badges that can be viewed during parent/teacher conferences? We love this string display with clothespins to hang the badges!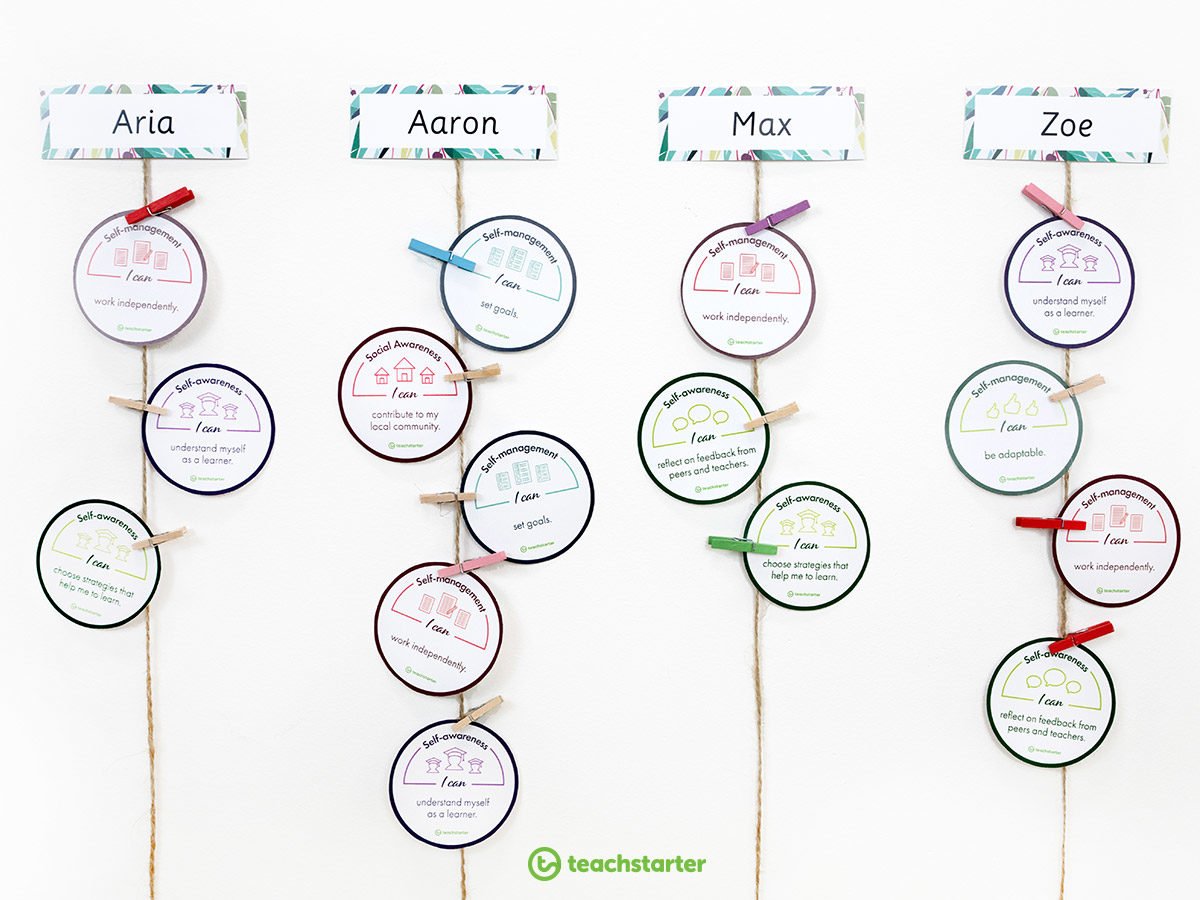 Hanging displays help to keep surfaces free, are effective eye-catchers, and daily reminders for you and your class.
Here's how…
Create a name tag for each student. Choose the theme that you love most from our Classroom Theme Packs.
Attach a length of string (one for each student) to the wall using tape or mounting putty.
Provide a container of mini clothespins.
Help your students to hang up their badges on their string when they are awarded.