Teach students how to make an origami dog with an easy origami guide for kids.
Easy Origami Dog Instructions for Kids
Woof, woof! You may not be able to have a dog as a classroom pet (hey, we can dream!), but you can teach your students how to make their new best friend with easy origami dog instructions for kids! This printable teaching resource includes 11 simple steps with pictures that students can follow to make an origami dog by folding paper.
Designed by our teacher team to be kid-friendly, the instructions require students to practice closely following instructions. After all, skip just one step, and their paper dog won't look much like a dog in the end!
Creating origami animals like a dog (or this fun origami penguin) is a great way to broach discussions of different habitats, food webs, and other animal-related science issues with younger kids. Teaching upper elementary? You might want to use origami to supplement your world history lessons and talk about different cultures.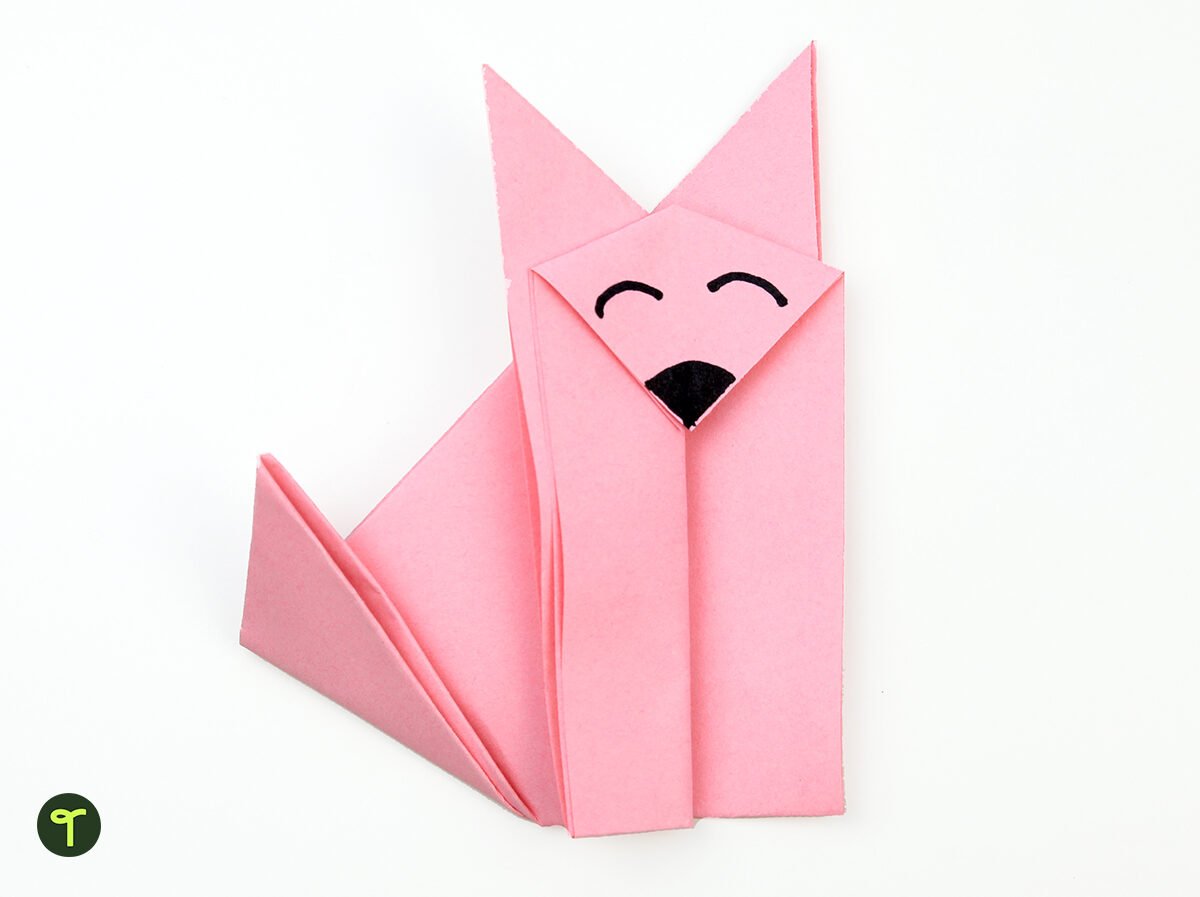 How to Make an Origami Dog With Your Students
The Japanese art of paper folding is designed to be simple, so all you will need for this activity is a copy of our printable instructions, and paper for your students to fold!
Available as a PDF in black and white or color, the instructions can be accessed using the download button above. You can then project the guide for your students to follow as a whole class or print individual instructions for each student to read at their desk.