Practice identification of the major rivers, mountains, and land features in the United States with a Google Interactive activity.
Studying Major Land Features of the United States?
Physical geography is the study of the landforms and bodies of water of the Earth. The United States encompasses 3,537,441 square miles and has some spectacular land features. Help your students identify the features of our amazing country with an engaging Google Slides Interactive Activity.
 With this Google Interactive activity, students are tasked to
Drag and drop the labels of the following major geographic landforms onto a U.S. map.

Type to label the major geographic landforms on the map.

Use Google Images to create a visual map of the important landforms in the United States. 

Answer a series of 12 riddles about the different land features in the United States.
The major U.S. land features referenced in this activity are
Rocky Mountains

Rio Grande 

Hudson River

The Great Lakes

Continental Divide

St. Lawrence River

Appalachian Mountains

Mississippi River

Gulf of Mexico

Colorado River

US-Mexico Border

US-Canada Border
How to Prepare This Resource
Use the download button to download the Google Slides resource. Assign the activity in Google Classroom. Students will complete the activity in Edit Mode, not Presentation Mode.
Additionally, this activity can become a whole-group instructional tool by projecting it onto a screen and working through it as a class by having students record their answers in their notebooks.
Before You Download
Get more handy interactive activities here!  
---
Don't stop there! We've got more geography activities we know your students will love: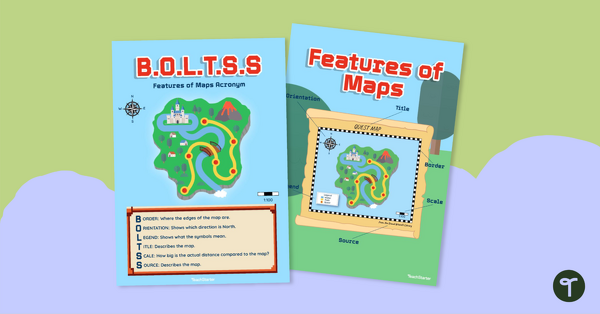 teaching resource
A set of 2 posters outlining the features of a map.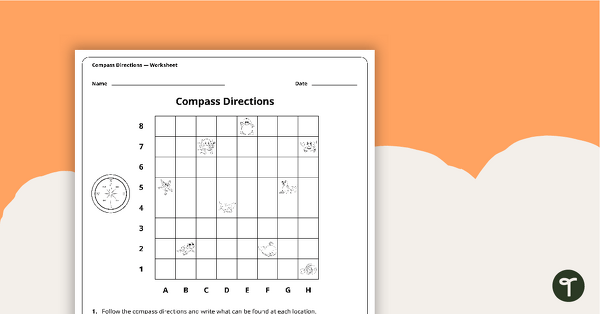 teaching resource
A worksheet to use when exploring grids, grid references and direction.
teaching resource
A map puzzle with continents and oceans to introduce students to world geography.