A worksheet to use in the classroom on St. Patrick's Day when talking to kids about lucky during social-emotional lessons.
Use this teaching resource in the classroom for a social-emotional lesson around Saint Patrick's Day.
Explain what it means to feel "lucky" and have good fortune in your life such as good friendships, full tummies, and a school where they get to learn something new every day!
Challenge your students to write 5 reasons they are feeling lucky today, and post these lucky letters on your bulletin board to remind your class that there is plenty to be positive about!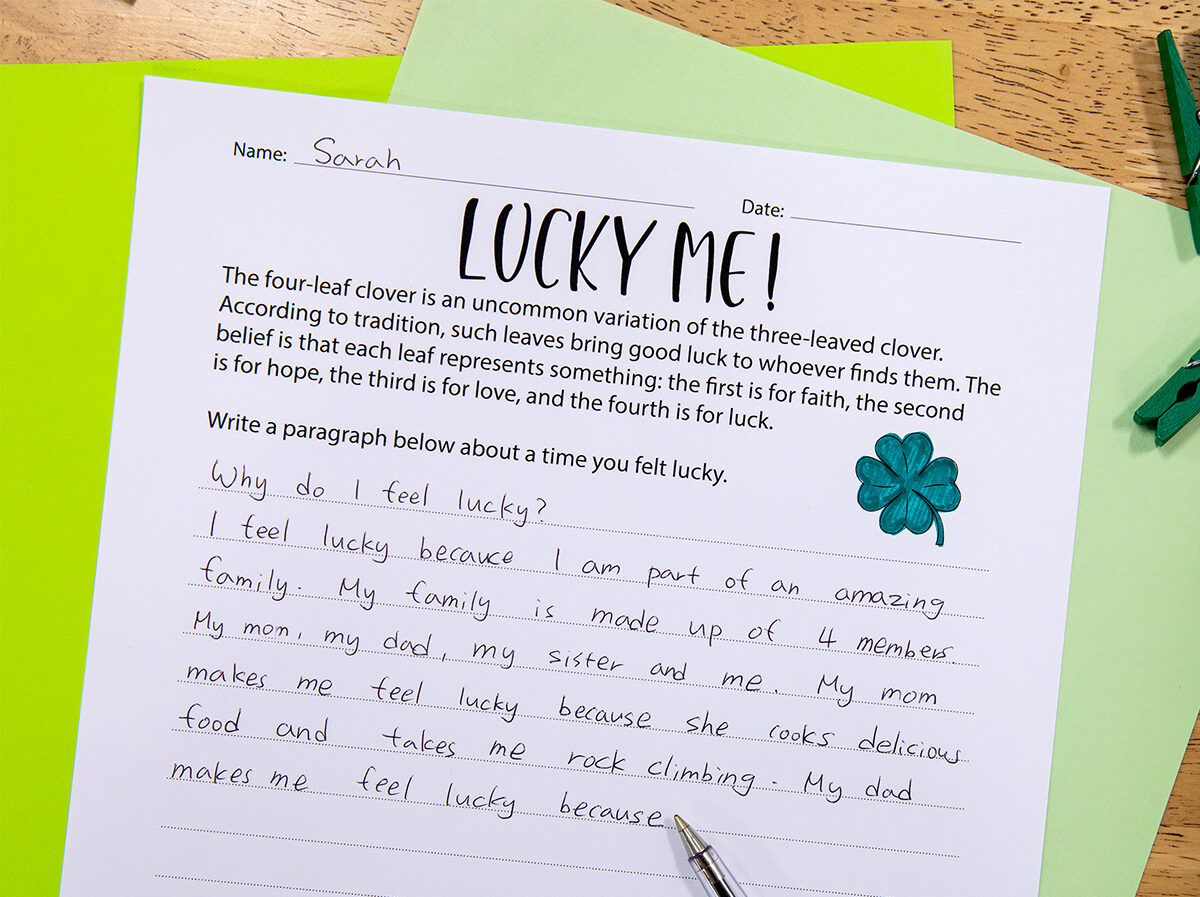 Use the drop-down menu to choose between the PDF or Google Slide.
Keep the "luck" going with these resources: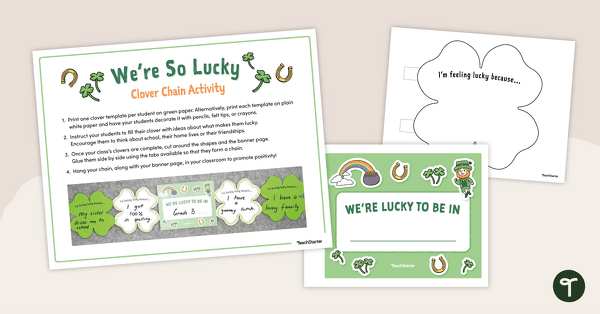 teaching resource
Encourage students to think about their good luck with this charming St Patrick's Day writing prompt.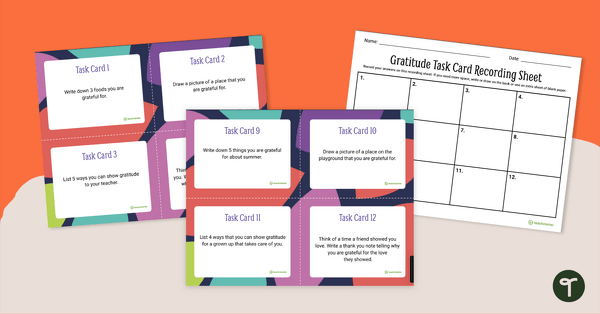 teaching resource
Invite students to practice gratitude with this set of 12 task cards that get students to brainstorm what they are thankful for.
teaching resource
A dice game to practice being grateful.