Help students to recognize and identify their feelings and emotions with this colorful classroom display poster.
Expand Emotional Vocabulary with This Feelings Poster 
Happy, sad, angry, scared. These are fundamental emotions that children experience and become familiar with at an early age. 
But what about all the other emotions that human beings regularly experience? Frustration? Excitement? Boredom? Surprise?
Learning to understand the nuances that define each emotional state, as well as being able to read the facial and body cues that indicate these feelings, is a valuable social-emotional skill for children to develop at an early age. The greater the number of specific words that children can use to describe these feelings, the better equipped they are to express these feelings into adulthood. 
How Are You Feeling Today?
This feelings poster provides a visual representation of sixteen different emotional states. By viewing this poster regularly, students will not only increase their emotional vocabulary but will also come to recognize the facial and body cues that accompany each state.
The emotions included on the poster are: happy, surprised, tired, sad, excited, nervous, bored, angry, shy, energetic, frustrated, thoughtful, worried, scared, sick, and silly.
How to Make the Most of Your Feelings Poster
Print the color version of the poster on tabloid paper and display it in your classroom. Each morning, check in with your students by asking them to identify how they are feeling and why.

Print the black and white version of the poser on letter paper and provide to students as a coloring in activity. Have them paste the sheet into one of their workbooks for safe keeping.

Use the poster as a stimulus for a group discussion. Ask the students to explore what types of situations might evoke each emotional state.
Before You Download
This resource prints as a PDF. Please use the dropdown menu to choose between the full color or black and white version.
Fill your classroom with more posters and interactive displays!
---
Take a deep dive into social and emotional literacy with your students using these other impactful resources: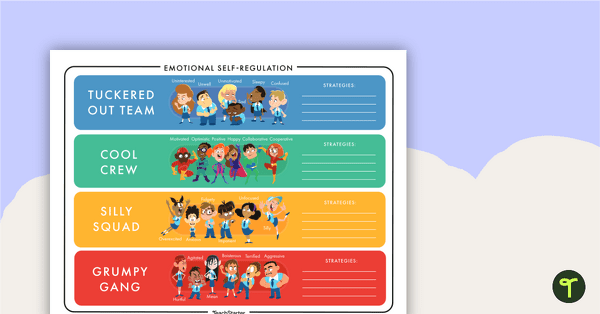 teaching resource
A class poster for students to use to brainstorm strategies on how to harness their emotions in the classroom.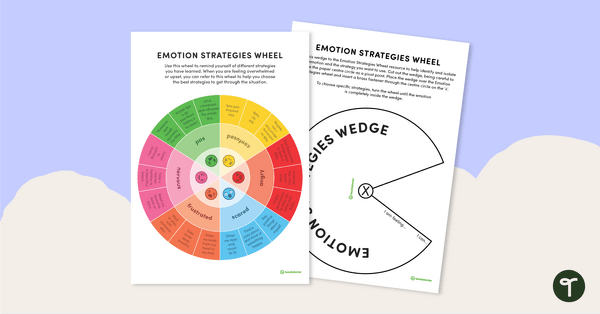 teaching resource
A wheel of strategies that students can use for the various emotions they may experience.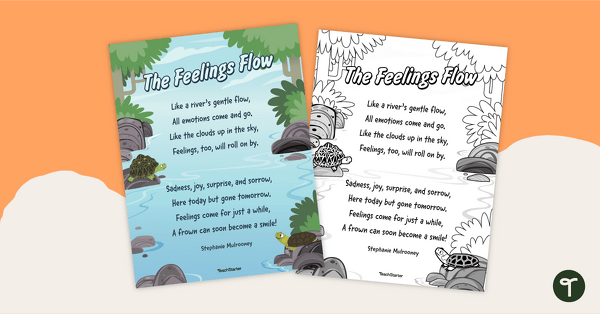 teaching resource
Help students understand the transient nature of emotions with this simple poem about feelings.