Honor the vision of Dr. Martin Luther King Jr. with 36 acts of service and kindness students can do in January.
Why Do We Observe This Significant Day? 
On the third Monday in January, we celebrate Martin Luther King, Jr. Day to recognize the vital work of a historic figure who fought for Black Americans' civil rights. 
As a national day remembrance, people all over the country participate in acts of kindness and service to others. In this way, we continue spreading Dr. King's powerful messages of love and compassion and his inspirational vision of change and hope for years to come. 
How to Participate in MLK Day Acts of Service
Give each student a copy of this sheet and challenge them to complete the entire page during January. 
Each box on the sheet has an act of service and a line for students to write the date they complete the activity. 
Before You Download
Use the dropdown icon on the Download button to choose between the full color, low color, or black and white PDF versions of this resource.
---
Get More Martin Luther King Jr. Day activities and teaching resources to inspire your students all year long: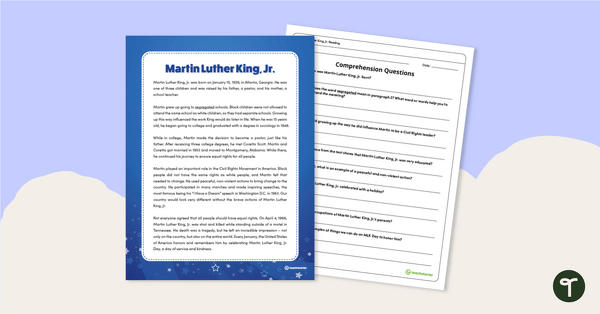 teaching resource
Apply a range of reading comprehension strategies to learn about Martin Luther King, Jr.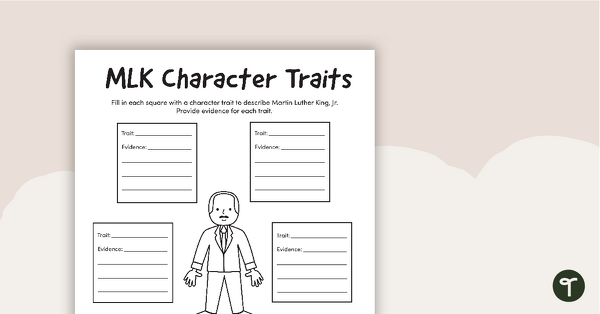 teaching resource
Use our graphic organizer with your students when studying Martin Luther King, Jr.'s notable mental and moral qualities.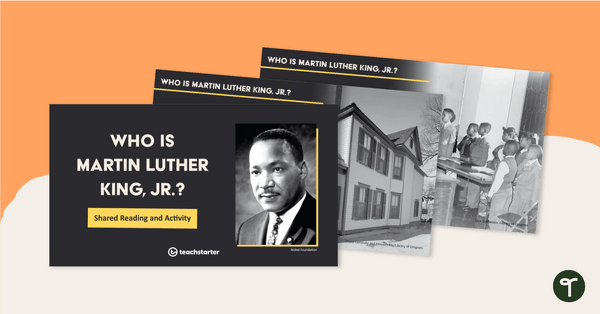 teaching resource
Use this 13-slide PowerPoint as a collaborative reading exercise about Martin Luther King, Jr.