Show military servicemen and women appreciation with this set of 3 creative greeting cards for Veterans Day.
Printable Greeting Cards for Veterans
Veterans Day is nearing this year; why not make something special to give to the veterans and military personnel in your school community. With these cards, students will be able to create a patriotic holiday card to give to a family member or friend who is or has served in the United States Armed Forces.
Better yet, why not make cards for those veterans in your community who often go unrecognized on Veterans Day. Sometimes a simple gesture is enough to bring a smile to their face.
Where to Send Student Cards for Veterans
Not sure where to send the cards? These organizations can help connect your classroom's cards to veterans or members of the military:
Print the greeting cards single-sided for older students or double-sided for younger students. We have included primary lined writing paper that younger students can use to write a thank you note.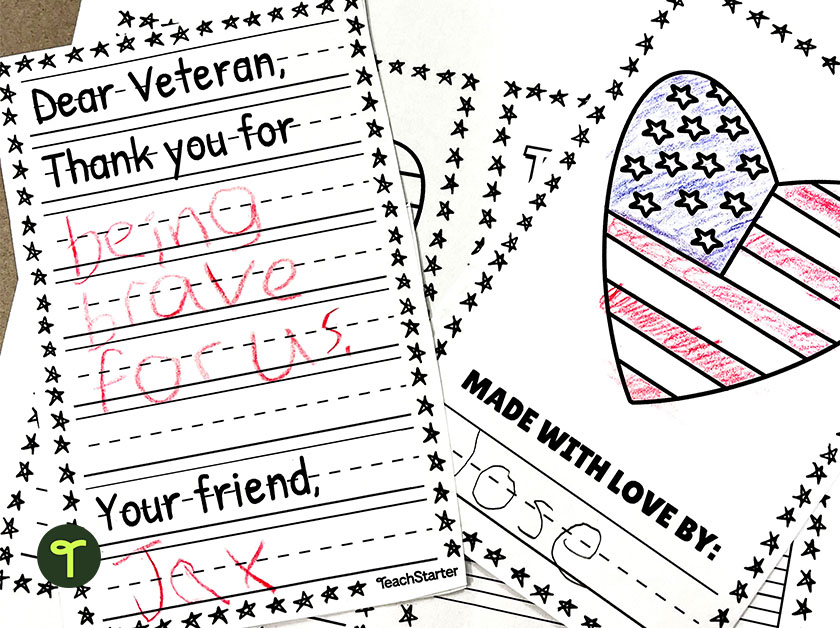 NEXT: Veterans Day Activities for Kids to Try in the Classroom
How To Prepare This Resource
Use the Download button to download the PDF resource file. Print each student a greeting card and provide them with coloring supplies to make their card.
Print on cardstock for durability and longevity. 
---
This resource was created by Lindsey Phillips, a teacher in Michigan and a Teach Starter collaborator.
Before you go, check out more Veterans Day worksheets, crafts, and projects: 
teaching resource
Help your kindergartners and first graders understand the meaning of Veterans Day with a Veterans Day Vocabulary lesson and Writing Center.
teaching resource
A set of question prompts for students to use when interviewing a veteran.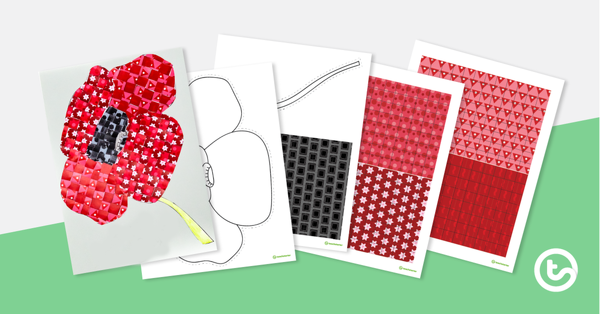 teaching resource
Use this creative art activity when commemorating Memorial Day or Veterans Day in the classroom.