Try to find the Snowman in this set of 54 Slapjack game cards.
Prepare to have an un-brr-lieveable fun time with this wintry card game! 
☃️ How to Play Our Snowman Slapjack Card Game
We created this slapjack game for your students to play in the weeks leading up to winter break. It also works well as an indoor recess activity or a brain break in the winter months! 
Players take turns flipping over the top card in their deck. When a snowman card appears, players race to slap it with their hands. Whoever slaps the snowman first wins the whole pile! The game continues until one person has all the cards. 
Turn This Slapjack Card Game Into More Activities! 
We also suggest using this game to reinforce your small group and full-class lessons in the following ways: 
❄️ Sentences or BUST
Shuffle cards and display 2 at a time. Challenge students to write a sentence using both words. Ask students to share their sentences and vote on your favorite. 
🐧 Memory Match
Bonus points for this version of the game as it helps students with their memorization skills! As a game for 2 players, students will shuffle cards and lay them all face down. Each player takes their turn flipping 2 cards at a time until either finds the matching definition to the word and sets the pair aside to keep score. 
🧣Charades
Divide students into 2 teams. Teams will take turns sending up 1 student to act out only the word on the card for their team while you keep score and hand the cards to the players. If after 30 seconds their team guesses the correct word they get 1 point. Once every student has had their turn to act out a card, the game is over and the group with the highest points wins.
Easily Prepare This Resource for Your Students
Print on cardstock for added durability and longevity. Place all pieces in a folder or large envelope for easy access. 
Before You Download
Use the dropdown icon on the Download button to choose between the PDF or Google Slides version of this resource. 
---
This resource was created by Lindsey Phillips, a teacher in Michigan and Teach Starter Collaborator. 
Go with the snow with even more engaging winter activities: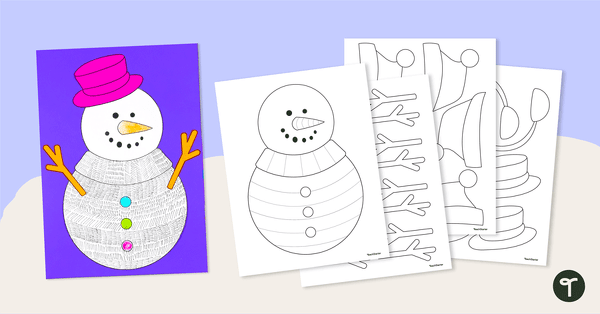 teaching resource
A fun winter craft activity for kids using a snowman template with accessories.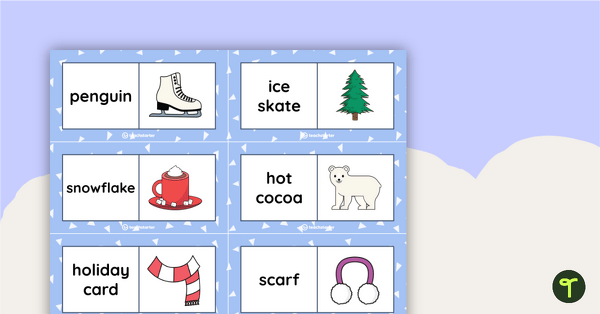 teaching resource
Practice decoding seasonally-specific words with this cheerful set of 28 winter word & picture dominoes.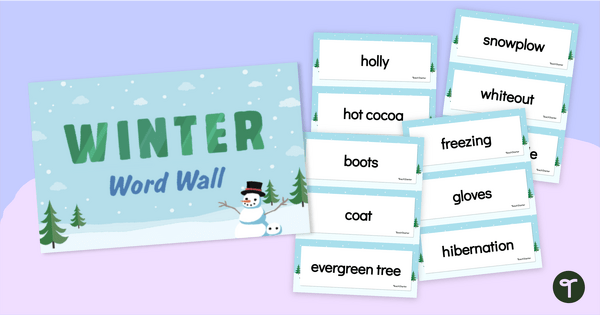 teaching resource
Bring a bit of chill to your classroom with a set of 45 vocabulary cards containing words related to winter.