Highlight the difference in language between a growth mindset and a fixed mindset with this handy poster.
Growth Mindset Self-talk
This poster is a perfect reference tool for students who struggle with negative self-talk. We've all heard 'I can't do it', 'this it too hard' plenty of times and this poster aims to reframe these fixed mindset examples into growth mindset opportunities.
Examples of growth mindset language include:
This may take some more time and effort from me.

I need to go back and look at what I'm missing.
I can always improve, so what can I do to make this better?
The poster also includes an example of 'too easy' talk where students might rush through work if they think a task is too easy.
Ways to Use a Growth Mindset Poster
Use this poster in multiple ways to help students leap out of the learning pit.
Print the poster on A3 paper and display it in your classroom for students to reference when doing independent work.

Print the poster on A4 paper, slip it into a clear sleeve, and have it on hand when working with small groups.

Print on thick card and place on a binder ring. Hang up in a position where students can access.
Before You Download
This resource downloads as a PDF and contains two different characters for you to choose from.
Check out more posters and other displays here!  
Don't stop there! We've got more teaching resources we know your students will love: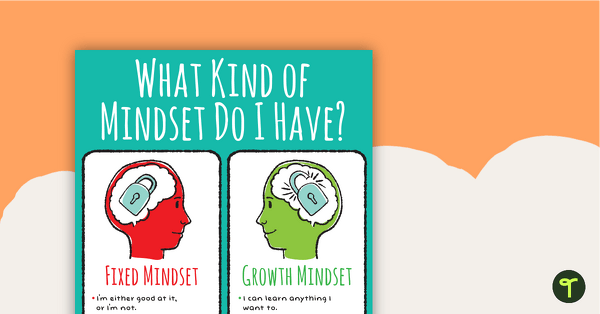 teaching resource
A poster highlighting the differences between a growth mindset and a fixed mindset.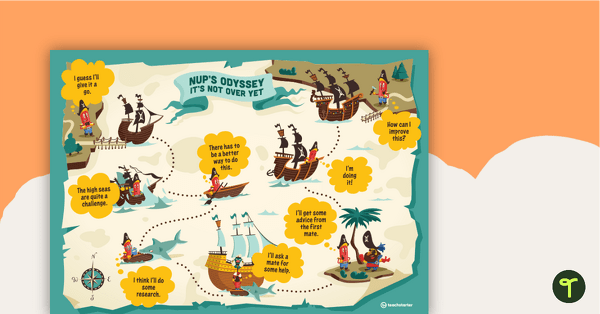 teaching resource
A Captain Yet poster to help students learn more resourcefully and independently in the classroom.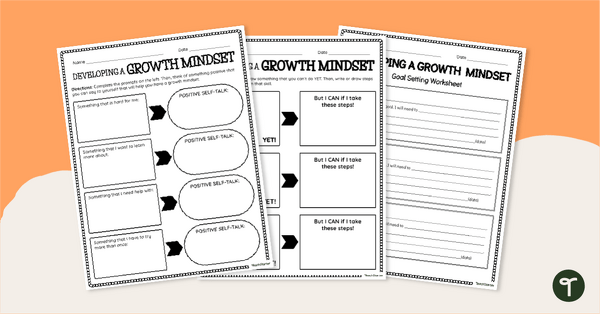 teaching resource
A set of 2 worksheets to practise developing a growth mindset.