A set of 10 area and perimeter task cards.
This collection of area and perimeter word problems includes real-life scenarios involving:
triangles
squares
rectangles
hexagons
Print these task cards out at full-size and laminate them to use for group activities. You may also like to print multiple pages per sheet to create pocket-size task cards or sheets that can be glued into a note book.
Use in conjunction with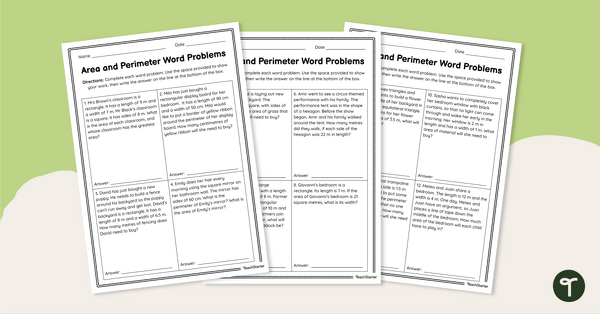 teaching resource
A collection of 13 area and perimeter word problems with answers.