Demonstrate learning about the most influential female leaders during the Women's Rights movement with an engaging social media template.
Female Leaders in History – Social Media Activity
Imagine if the female leaders of the past had social media. What would they be doing on Instagram? How would they use Twitter? Would they have a blog?
The women's suffrage movement was led by many amazing women, such as Susan B. Anthony, Elizabeth Cady Stanton, and others. These women were brave and accomplished so much for our country. Imagine what would've happened if they had Instagram accounts!
This printable template will do just that! Your students will be encouraged to place themselves in the shoes of one of these influential female leaders and use what they know about their beliefs and actions to create an Instagram post!
Who Led the Women's Rights Movement?
This download includes a template for each of the following women's suffrage leaders.
Susan B. Anthony
Elizabeth Cady Stanton
Ida B. Wells
Lucretia Mott
Sojourner Truth
Lucy Stone
Easily Download & Print
Use the dropdown icon on the Download button to choose between the PDF or Google Slides version of this resource.
Get more Women's Rights Movement worksheets to have handy!
---
This resource was created by Ali Endlich, a teacher in South Carolina and a Teach Starter Collaborator.
Don't stop there! We've got more activities to shorten your lesson planning time: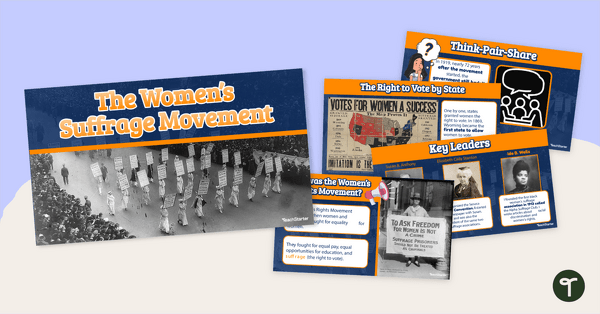 teaching resource
Provide your students with a look into the women's suffrage movement with an instructional slide deck.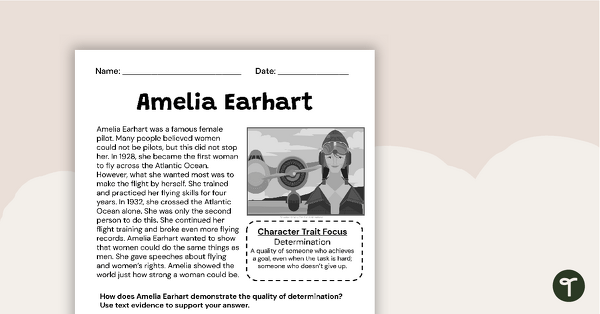 teaching resource
Use this passage, second grade writing prompt, and worksheet to help students write a constructed response paragraph about Amelia Earhart.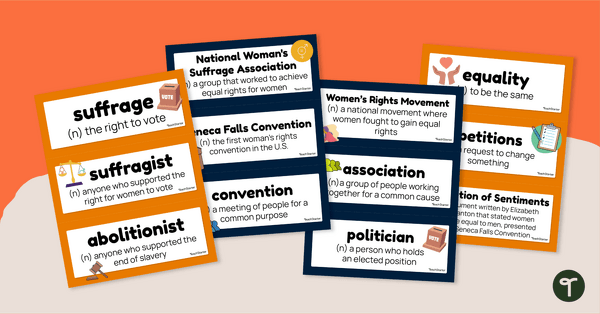 teaching resource
Build academic vocabulary surrounding the Women's Rights Movement with an illustrated vocabulary word wall.