A 14-slide editable PowerPoint Template to be used when teaching correct usage of homophones.
Use this PowerPoint presentation when teaching students how to use homophones correctly in context.
The homophones specifically addressed include:
their, there, and they're
wear and where
your and you're
to, two, and too
by, buy, and bye.
Some suggested follow-up activities for students are also included.
This teaching presentation has also been provided in a PDF format. Use the drop-down menu to choose this version.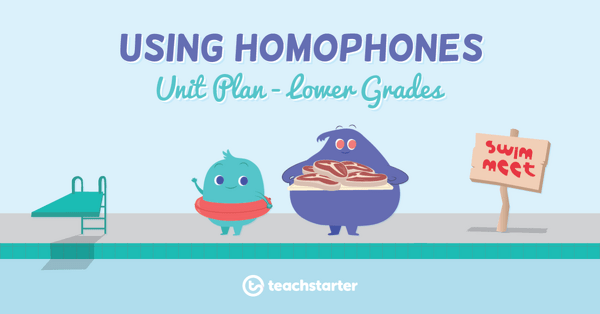 unit plan
This English unit addresses the concept of homophones.
teaching resource
A game to play as a class when learning about homophones.
resource pack
19 posters showing the different spelling and meanings of homophones.