Use a map key and symbols to identify and name land features, cities, and regions of Texas with a worksheet.
Texas Geography Activities on Deck!
This worksheet is best used as independent practice after your Texas geography lessons.
With this worksheet, students are challenged to locate, identify, and name different locations and features around the state of Texas using a map key or legend. Cities, borders, rivers, lakes, and regions are easily identified using the embedded map key and guiding questions.
Through this activity, students will show they understand how to find the location of physical features in Texas by interpreting a map key and accompanying map symbols.
Cardinal Directions Worksheet: Scaffolding & Extension Tips 
In addition to individual student work time, use this geography worksheet as a:
Post-lesson exit ticket 
Homework assignment
Whole-class review (via smartboard)
Have you got fast finishers? Challenge those students to write additional challenge questions on index cards using the same map and symbols. Place those questions and a map copy in a learning center or fast finisher bin.
Students should refer to the compass as a visual reminder if they are having trouble with the activity.
A Variety of Ways to Prepare This Resource
Because this resource includes an answer sheet, we recommend you print one copy of the entire file. Then, make photocopies of the blank worksheet for students to complete.
Additionally, project the worksheet onto a screen and work through it as a class by reading the clues out loud and moving them in place through choral response.
Before You Download
Use the dropdown icon on the Download button to choose between the PDF or Google Slides version of this resource. An answer key is also included with this download.
Get more handy worksheets here!  
---
This resource was created by Beth Hindi, a teacher in Texas and Teach Starter collaborator.
Don't stop there! We've got more activities to help you cut down on lesson planning time: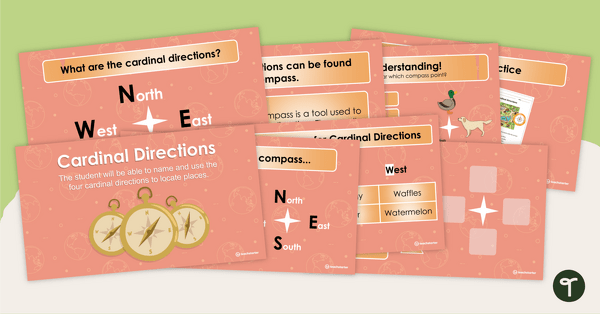 teaching resource
An editable PowerPoint to use when teaching your students about cardinal directions.
teaching resource
A worksheet to practice using cardinal directions.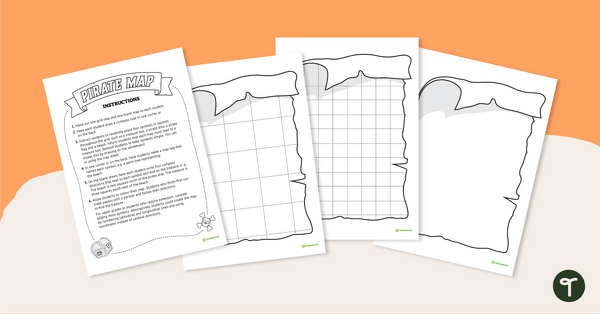 teaching resource
A worksheet to use when learning about basic mapping skills.