Posters to display in your classroom showing the different waste solutions.
This printable Earth Day teaching resource includes educational posters to encourage your elementary students to recycle and reduce classroom waste.
Print and display these educational recycling posters above or on the corresponding bins.
Posters include Recycling, General Waste, Soft Plastics and Compost.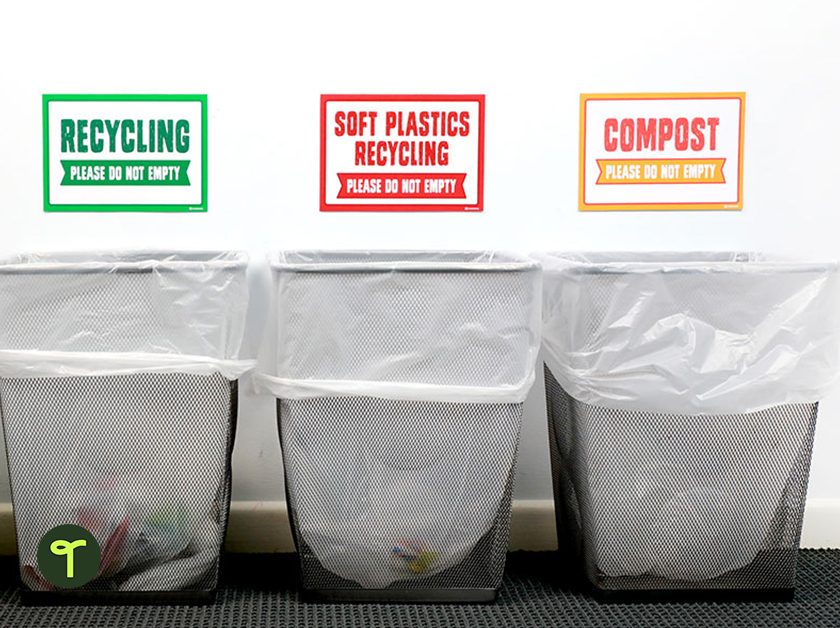 There are now two themes included:
Combination 1:
Recycling – Green
General Waste – Blue
Soft Plastics – Red
Compost – Orange
Combination 2:
Recycling – Yellow
General Waste – Red
Soft Plastics – Blue
Compost – Brown