8 colorful reading detective name tags to assign students during book club sessions.
Engage students during book clubs with this set of reading detective name tags. Students will be responsible for their reading detective role during reading activities and will be encouraged to participate in group discussions.
Assign each student with one of the following reading detective roles:
predictor
clarifier
questioner
summarizer
visualizer
connector
word finder
chief detective.
This resource includes:
8 reading detective name tags.
We also have a set of posters to go along with each role. Click on the resource below.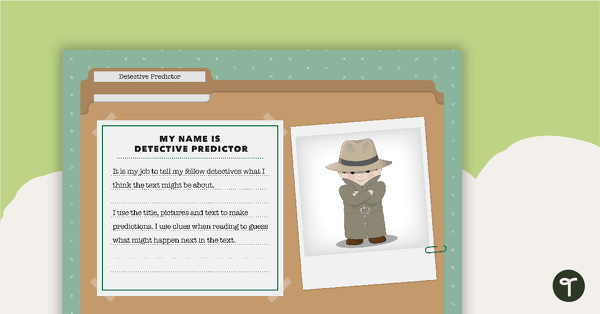 teaching resource
8 colorful reading detective posters and a banner to display in the classroom.