Practice decoding CVC words with this set of five "search and find" worksheets.
Use these simple worksheets to provide your students with opportunities to practice their decoding skills.
Students will apply their phonemic knowledge to decode a list of CVC words at the bottom of the page, then locate the picture that matches the word and color it in.
You may like your students to complete the worksheets independently. Alternatively, project a worksheet onto your interactive whiteboard and complete the task as a whole class. Or better yet – turn it into a SPLAT-style game. Here's how to play:
Split the class into 2-3 teams and have them line up at the back of the room. Give each team a fly swatter.
Cover all of the CVC words along the bottom of the page. Reveal one of the words. One student from each team must read the word to themselves and run to the board and SPLAT the corresponding word.
The team with the most points in the end wins.
All five worksheets contain simple CVC (consonant, vowel, consonant) words.
---
Looking for more CVC resources to use in your classroom? We have you covered!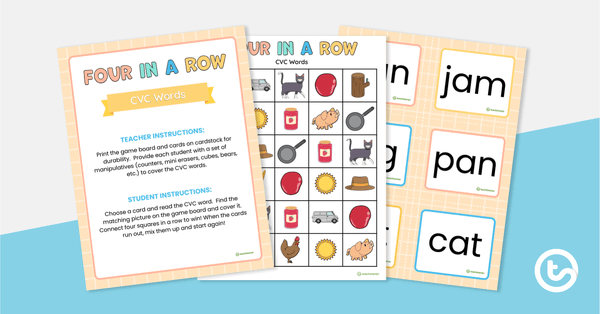 teaching resource
Practice decoding 11 different CVC words with this word card and picture game board set.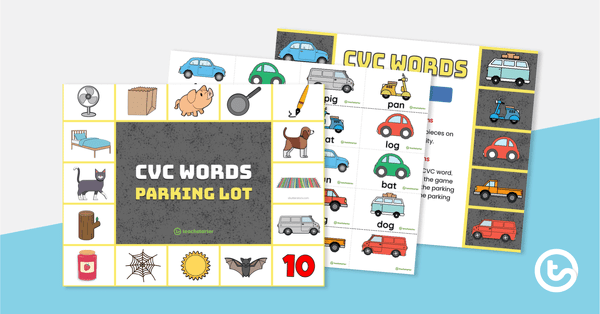 teaching resource
Practice decoding and spelling CVC words with this set of 16 word cards and matching game board.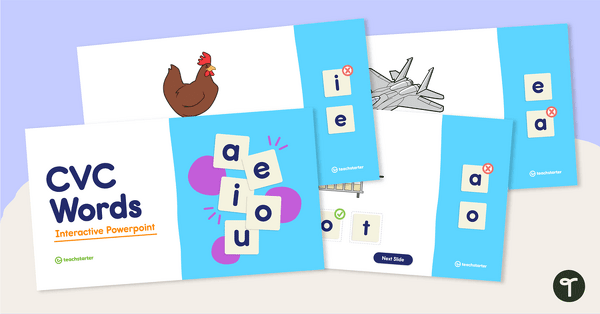 teaching resource
An interactive PowerPoint for students to practice reading CVC words.