Build vocabulary skills with a prefix worksheet featuring the prefixes Un- and Dis-.
Printable Suffix Worksheets to Boost Vocabulary!
Prefixes are an essential component of building vocabulary, as they provide clues to the meaning of unfamiliar words. By teaching your students common prefixes such as "pre-" and "-un", they can begin to decode the meaning of more complex words and expand their vocabulary. Our suffix and prefix worksheets provide a fun and engaging way to introduce and reinforce these concepts in the classroom.
What Do the Prefixes "Un-" and "Dis" Mean?
This vocabulary worksheet is a fantastic tool for students to enhance their vocabulary skills by focusing on the 'Un-" and 'Dis-'. With a variety of sentences that contain blanks, students are encouraged to use critical thinking and context clues to determine the correct word to fill in the blank. By focusing on the two prefixes, students can learn to identify and understand the meaning of words that indicate the opposite of something.
Download and Print Your Prefix Practice Activities
You're just a click away from getting your new resources! Use the dropdown arrow on the Download button to select the Editable Google Slides resource file or the quick-print PDF version.
---
Paired with the right resources, this worksheet will provide a definite boost to your students' vocabularies. Grab these while you're here!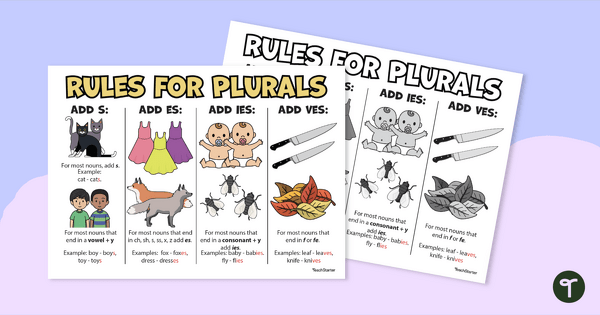 teaching resource
Give your students a reference guide to help them remember all of the different plural rules.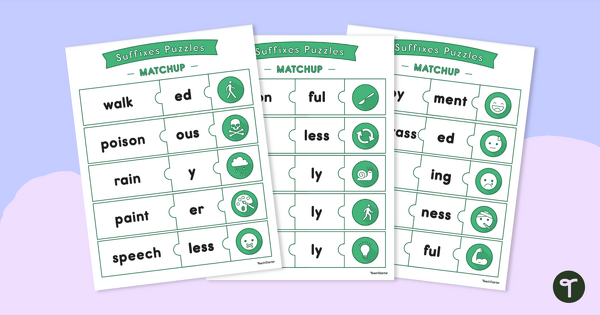 teaching resource
Practice building, reading, and understanding the meaning of words with suffixes with a fun set of suffix puzzles.
Katy Blevins, a teacher in Georgia and Teach Starter collaborator contributed to this resource.