Encourage students to analyze their individual self-talk practices and establish a growth mindset with this personal assessment worksheet
I can't. 
It's too hard. 
I'm not good enough. 
To hear a child say this out loud is enough to break your heart, let alone know that they might be saying it to themselves. 
Because regardless of how much positive reinforcement we shower on children today, it's only natural (human even) for doubt to creep in. No matter where it starts in life, many of us will at some point compare ourselves to others and believe the damaging things our inner monologue tells us. And we'll do it without a single thought as to whether we can change this perspective. 
The Benefits of Teaching Positive Self-Talk in School
Positive self-talk is a regular practice. It's also one that we can start in the classroom, where competitive natures are oftentimes observed amongst peers. By encouraging students to challenge their ideas about themselves they will begin to strengthen their positive self-talk muscle, build confidence, and master social-emotional learning skills and behaviors.   
This worksheet gives your students the power to recognize negative thoughts trying to take root, and transform them into positive ones that flourish. In other words…
I can't yet—but I'm willing to try. 
It's hard, but I am capable of hard things. 
I am good enough. 
Teach Your Students How to Beat Negative Self-Talk 
This resource can be teacher-guided or supplied as a personal practice for positive self-talk. 
We designed the Positive Self-Talk Worksheet to help students challenge their attitudes toward difficult situations in life. The questions we've laid out prompt students to think about how destructive internal speech can impact their self-image. Furthermore, this worksheet will help students establish habits that develop a growth mindset, and actively build self-management skills while learning to navigate their emotions. 
Expand This Activity For Deeper Reflection
Negative self-talk can be an isolating experience. But knowing that others have shared similar feelings, reactions, or thoughts is a powerful tool for feeling less alone and more in control. 
To develop further introspection, invite students to pair up with someone in the seat nearest to them for a 5-minute Turn & Talk. Keep students engaged and on task by directing them to focus on a specific question on the worksheet (either of their choosing or yours). You can also opt to have students focus on #5, the rewrite section of the worksheet. Either way, use this Turn & Talk session to encourage students to make space for each other, listen to one another, and find positive self-talk strategies that allow them to feel supported by their peers. 
Before You Download
Use the drop-down icon on the Download button to choose between the PDF or Google Slides version of this resource. 
For sustainability purposes, or to combine with home-based learning, we suggest posting this resource to your online teaching platform. 
---
This resource was created by Jennifer Hall, a teacher in North Carolina and a Teach Starter Collaborator. 
Before you go, be sure to check out more positive self-talk activities to pair with your Personal, Social & Community Health lesson planning:
teaching resource
A 12 Page PowerPoint Presentation on Developing a Growth Mindset for students.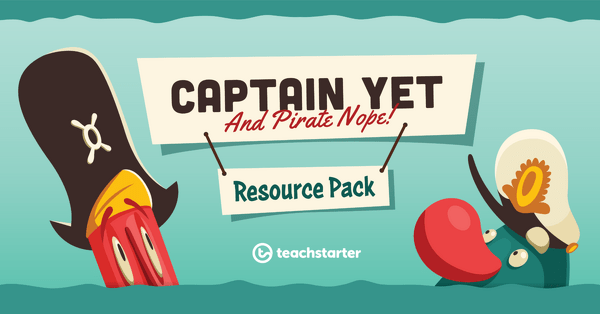 resource pack
A collection of resources to use when developing a growth mindset in your students.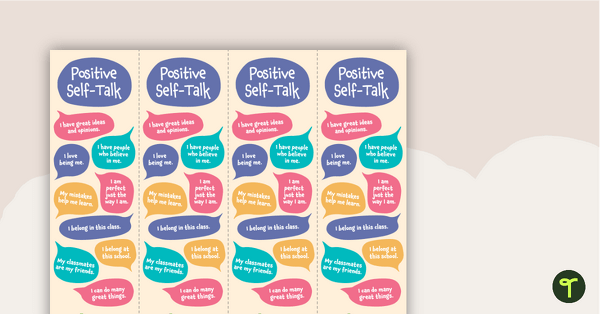 teaching resource
A bookmark with positive self-talk affirmations.