Download a printable guide to teach kids how to make origami frogs in the classroom when you're teaching about amphibians.
Easy Frog Origami for Kids
Ribbit, ribbit! Welcome spring to the classroom with a fun frog activity — learning how to make origami frogs! This printable instruction guide will walk your students through 16 steps to fold paper into a hand-held frog.
The perfect activity to pair with your lessons on amphibians is made easier with a simple step-by-step instruction page designed by our teacher team to be kid-friendly, with pictures that illustrate each of the folds that your kids will need to make.
Because of the design of this frog, kids can have fun making their frogs "jump" by pushing down on the frog "legs" with the tip of a finger, then quickly sliding that finger off. You can have your students measure how far their origami frog can jump for fun and math all rolled into one!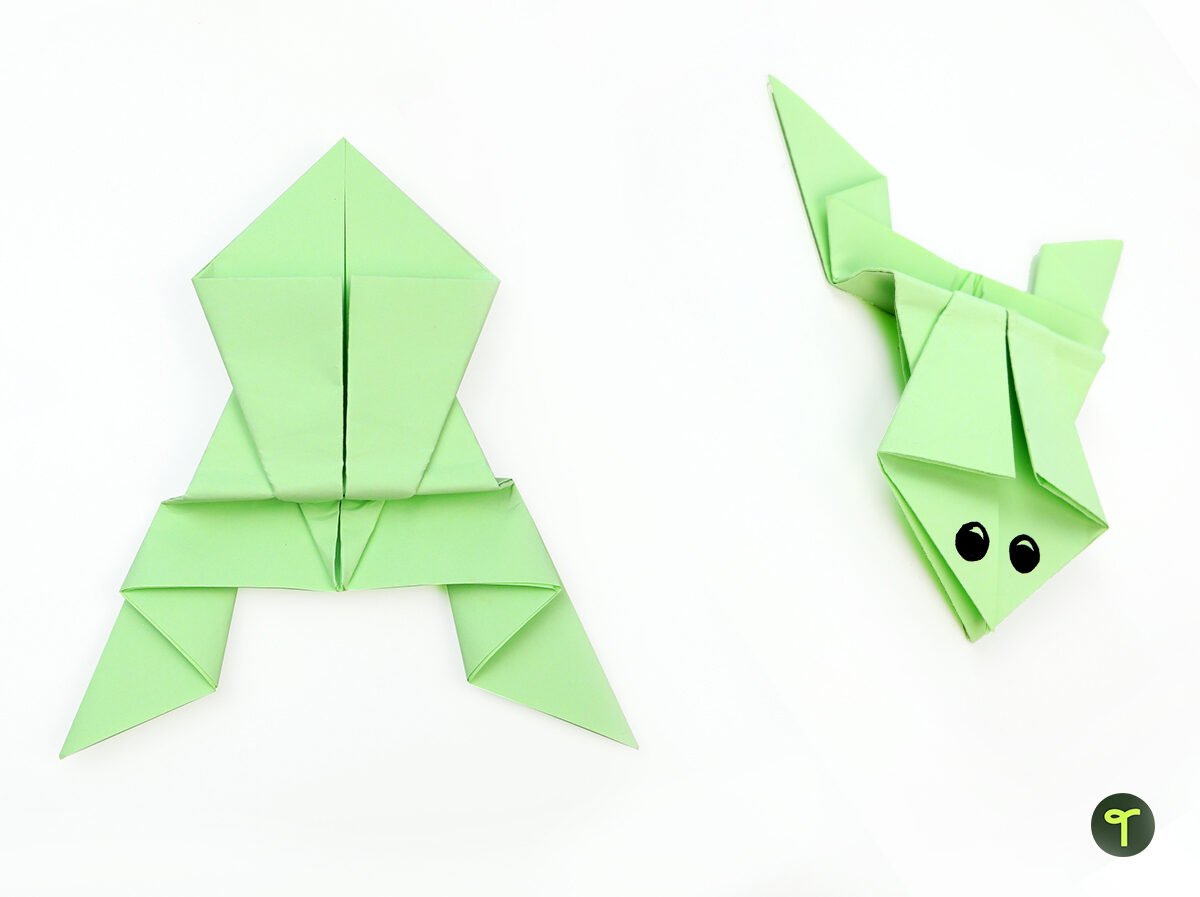 How to Make an Origami Frog With Kids
To get started, you'll need to download the PDF of the instructions that will guide your students through the paper-folding process. To access the PDF, select the drop-down menu beside the "download" button to choose from a black-and-white or color version of the printable origami jumping frog instructions.
Print a copy for each student in the classroom to create their origami bunnies individually, or project the PDF onto your whiteboard for a whole class activity.
You'll also need small pieces of paper — green works best for frogs! — and a crayon or black marker for adding eyes to their new origami animal.
More Origami Animal Activities for Kids
Explore more origami animals to add to your students' repertoire!