Help students learn the difference between nouns, verbs, and adjectives with this cut-and-paste sorting worksheet. 
Use this teaching resource when identifying nouns, verbs, and adjectives.
Students cut out each word and paste them into the table under the correct heading. 
This worksheet is best used as independent practice to support your parts of speech lesson. It can also be used as a pre-lesson knowledge assessment to see what students already know, or as an exit ticket to gauge your students' understanding of the material. 
In addition to individual student work time, this parts of speech worksheet can be used as an activity for your:
Whole-class review (via smartboard)
Scaffolding and Extension Tips: Nouns, Verbs, and Adjectives Worksheet
Challenge fast finishers to come up with more words for each section of the worksheet. Students can also put one word from each column in a sentence. 
If you have students struggling with the concepts, assign students to work with a partner or take a few of the parts of speech words off each section.
Easily Prepare This Resource for Your Students
Because this resource includes an answer sheet, we recommend you print one copy of the entire file. Then, make photocopies of the blank worksheet for students to complete.  
Turn this teaching resource into a sustainable activity! Print a few copies on cardstock and slip them into dry-erase sleeves. Instead of cutting, students can write the words in each column with a dry-erase marker, then erase and reuse. 
You can also project the worksheet onto a screen and work through it as a class by having students record their answers in their notebooks. 
Before You Download
Use the dropdown icon on the Download button to choose between the PDF or Google Slides version of this resource. An answer key is also included with this download.
Get more handy worksheets here!
Don't Stop There
We've got more parts of speech activities we know your students will love: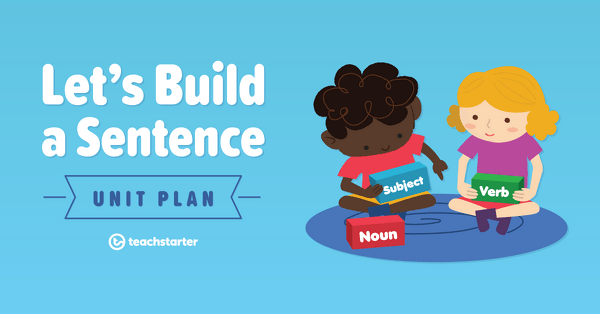 unit plan
This English unit has been designed to introduce the key components of simple and compound sentences to younger students; specifically, capital letters and punctuation; verbs, nouns, adjectives, and conjunctions.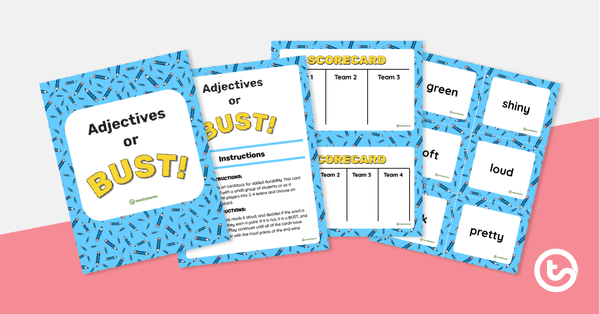 teaching resource
Play this engaging adjective identification card game with a small group of students or as a whole class.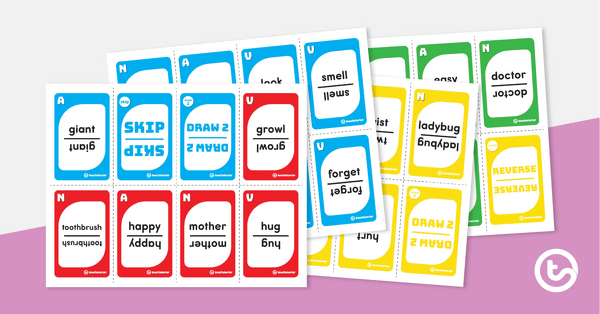 teaching resource
An editable parts of speech card game.