Use this teacher-created resource to explore natural disaster vocabulary with your elementary students.
This teacher-created resource can be used to support your science lessons and help students to learn about types of natural disasters as well as the impacts of floods, hurricanes, tornadoes, and more.
The natural disaster vocabulary list includes 56 natural disaster words, including tsunami, natural disasters, volcano, tornado, avalanche, earthquake, blizzard, drought, wildfire, tremor, dust storm, magma, twister, windstorm, and more. There is an editable blank sheet provided at the end of this teaching resource for any extra words that your students may want to add while learning about natural disasters.
Easily Prepare This Resource for Your Students
Download the PDF of this teacher-created resource, and print the cards on cardstock for durability. Cut each card out along the dotted line.
Display and use the included Natural Disaster Vocabulary cards to immerse your students in the content-specific vocabulary when learning about the types of natural disasters that affect your community and locations far beyond the school walls. There is a blank sheet provided at the end for any extra weather words that your students may want to add.
Place all pieces in a folder or large envelope for easy access after your natural disasters unit is complete!
More Natural Disaster Vocabulary Activities
Looking for more ways to incorporate natural disaster vocabulary into your lessons? We've got more activities and teacher-created resources about natural disasters to check out:
teaching resource
A resource pack about the Ring of Fire, including colorful, informative posters and a worksheet.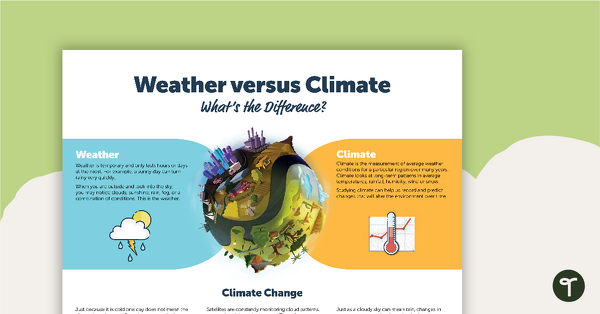 teaching resource
A poster explaining the difference between weather and climate.
teaching resource
Remind your students of the steps to the scientific investigation process with this set of 7 posters.