Dive into a research project on influential Black leaders with a set of Historical Figure graphic organizers.
Black Historical Figures – Biography Graphic Organizers
Research projects in the classroom can be daunting. Assigning individual research topics, fielding two-hundred questions, and managing the progress of each student can be quite the task. We're all for making lives simpler, especially teachers' lives. That's we have developed these historical figures research graphic organizers.
Since there are so many famous black leaders in our history, we've created a set of two research organizers to help your students read, organize, and learn information about black leaders in history. Each graphic organizer includes four influential Americans to research and learn about.
Who Were Some of the Most Influential People in History?
The following black leaders are highlighted in this graphic organizer. For additional resources on individual leaders, click the links below.
Bessie Coleman
Frederick Douglass
Katherine Johnson
Booker T. Washington
Download & Print — It's Child's Play! 
Use the dropdown arrow on the Download button to select the Google Slides or PDF download. Download the file, make your copies, and you are ready to go! Simple, effective, and organized for your convenience.
Before you go, make sure to check out our other amazing American History resources.
---
This resource was created by Ali Endlich, a teacher in South Carolina and a Teach Starter Collaborator.
While you're here, check out more activities and teaching resources that fill your lesson plans and students' brains: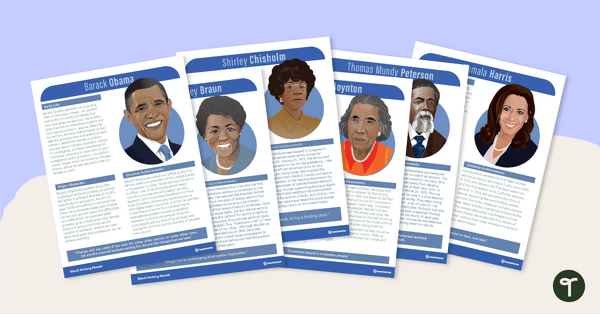 teaching resource
Introduce your students to revered Black icons and the impacts their contributions have made to American history.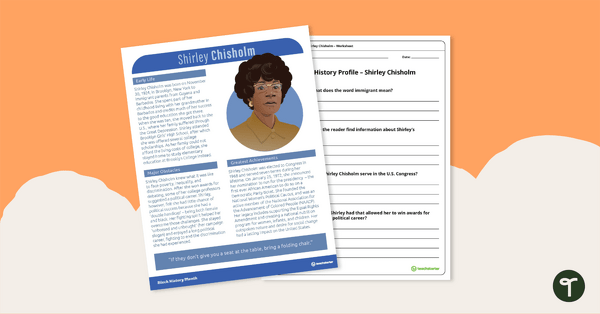 teaching resource
Review our profile on Congresswoman and first Black presidential candidate Shirley Chisholm, and answer questions to reinforce understanding.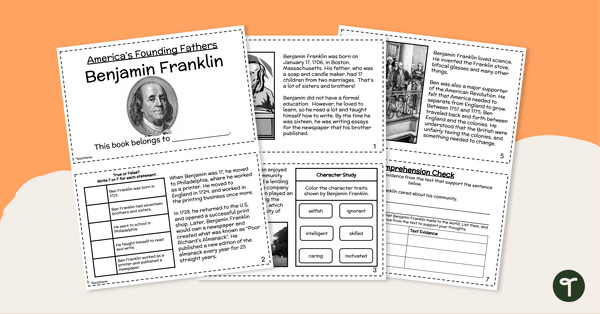 teaching resource
Read and learn about Benjamin Franklin with an informational reader and activity booklet.