A set of 5 comic strips to use when teaching your students how to infer information from everyday situations.
Inferring is a valuable skill for students to apply when engaging with and responding to texts.
This activity provides 5 six-cell comic scenarios for teaching inferences, with description areas for the students to write in. The students must decide how each comic will finish by drawing and describing the final cell. A description page is also included within the download.
Use this teaching resource as a guided reading activity when teaching a small group how to make inferences as one of their reading comprehension strategies, or project on a whiteboard and work on the activity together as a class.
Use the drop-down menu to choose between the color or black and white version of this resource.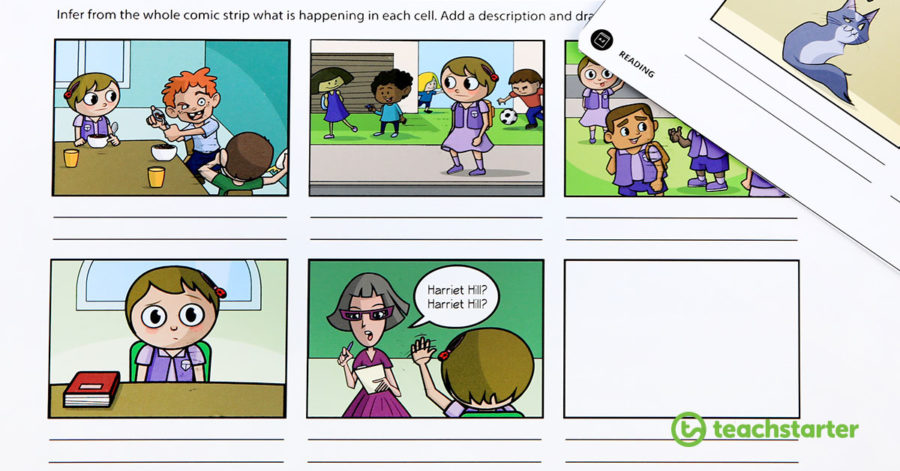 Inferring Comic Strip Activity Tips and Ideas
If you'd like to save paper and printer ink, you could project a single page of the resource for the whole class to see while they draw and write their answers in a book.
Provide students with this Blank Comic Strip Template so they can infer both an answer to the incomplete comic and predict what happens next.
Upload the PDF to an app like Seesaw for students to access the full color of the illustrations and draw/write their answers into the app.