A large, printable coloring sheet featuring a map of a community for your whole class to use in a variety of ways.
Create a Whole-Class Collaborative Mural
Print out the tabloid version for a large spread, or alternatively print a single page for a printout for each student.
Lay it out on a communal table or back it with cardboard and mount it on the lower half of a classroom wall for your students to color whenever appropriate.
This activity makes a wonderful mindfulness coloring tool or fast finisher resource.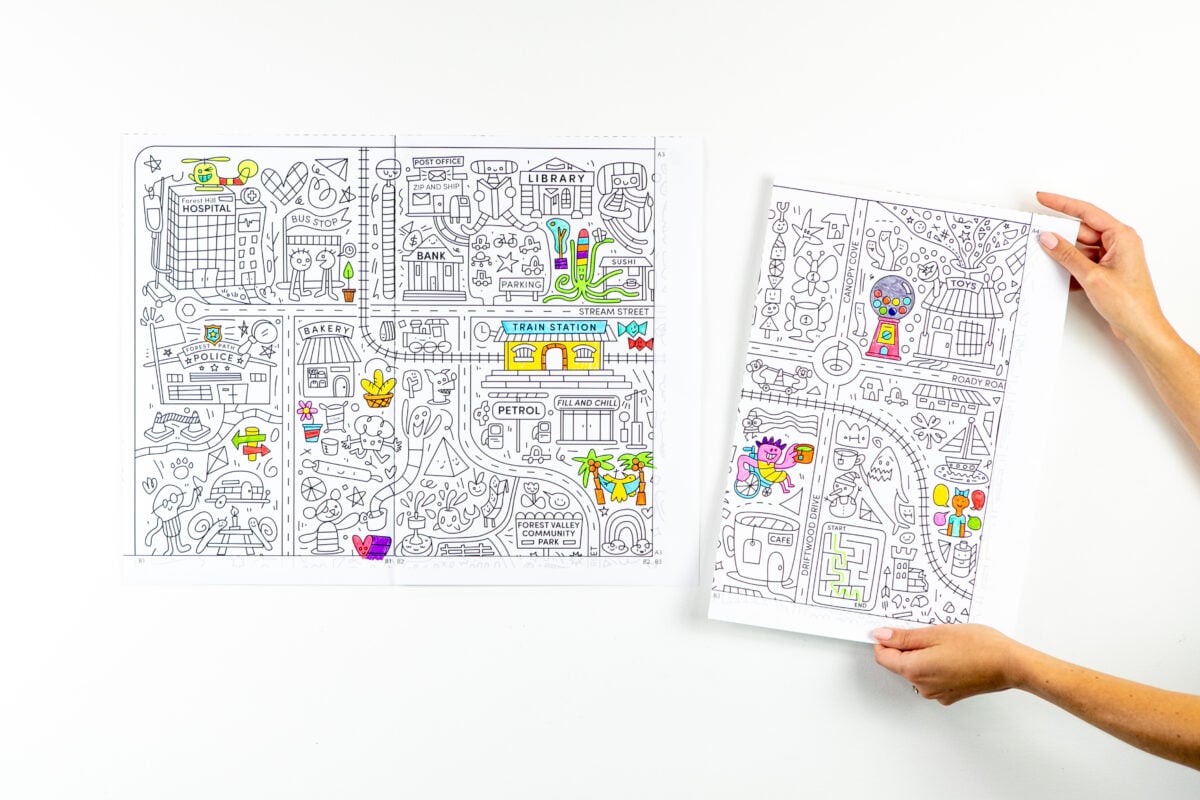 Assembly instructions:
Print out the Giant Coloring Sheet one-sided on tabloid paper.
Cut along the DOTTED lines only, starting with page A1. As you progress through each page, align it with the border on the previous page, e.g., Page A2 aligns with the border labeled A2 on page A1.
Continue through this process, aligning B1 underneath A1 and so forth until finished.
Place the individual tabloid map into a center, and you students can practice their map skills with our related worksheet!
teaching resource
An activity to practice map skills using a giant map of a community.