A fun Christmas craft activity using a reindeer with funky glasses and a Christmas hat.
Looking for a reindeer craft for kids that's a little bit different? With this printable reindeer template, students use different patterns to fill in the different sections of the reindeer. They then choose a pair of funky glasses and a hat to finish off the cute Christmas (or holiday) reindeer craft! It's the perfect craft for practicing mindfulness or Zentangle patterns!
Steps for Creating Funky Reindeer Craft
Download our Fun Reindeer Craft Template and print it on white (or colored) paper.
Trace the outline of the reindeer with a black marker.
Choose either straight lines in each section or different patterns. (We suggest using pencil first and then when the artist is happy, they can go over their lines with a black marker.)
Then, color in the reindeer's sunglasses and Santa hat. The brighter the better!
Cut out the sunglasses, Santa hat, and the Reindeer.
Glue the Reindeer onto construction paper.
Glue the sunglasses and Santa hat over the top.
Display in the classroom, and admire!
For those students that don't celebrate Christmas, why not use our Funky Snowman instead, or explore more holiday resources made for teachers, by teachers: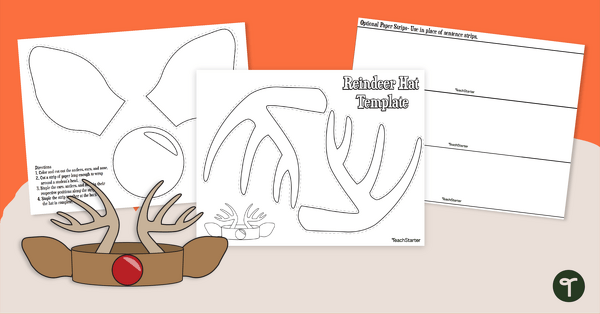 teaching resource
Craft a whole herd of reindeer hats in your classroom this year with a printable reindeer template.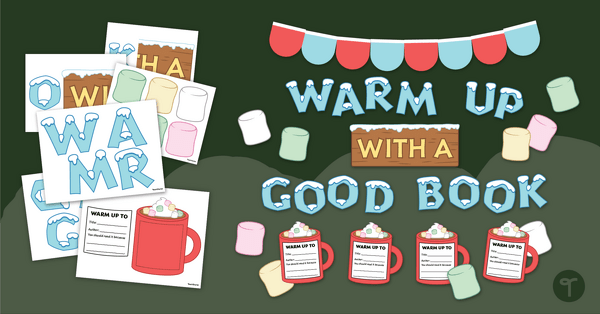 teaching resource
Display book reviews all winter long with a hot cocoa-themed Winter bulletin board kit.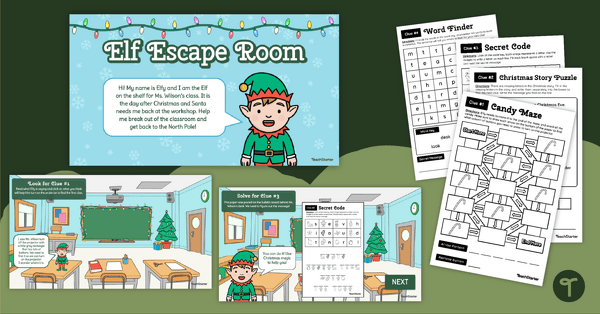 teaching resource
Help Elfy, the classroom Elf escape the locked classroom and return to the North Pole with an exciting escape room!
See the reindeer in action: