A printable photo props pack to be used on the first day of the school year.
Use this pack of printable resources to create a fun memory for your students of their first day in your classroom. This back-to-school photo prop pack includes:
Large pencils to be stuck on a blank wall – these are printed over 6 pages. One pencil has the word 'Welcome' and the other pencil has 'We Are So Sharp'.
Back-to-school frame – this frame is printed over 9 pages, 3 across and 3 down. It is best to reinforce the frame with cardboard. Once stuck together, the white parts can be cut out to create a frame for students to hold up around their faces for a cute photo!
Mini photo frames for photos of students.
Small pencils and decorations to be used for the backdrop.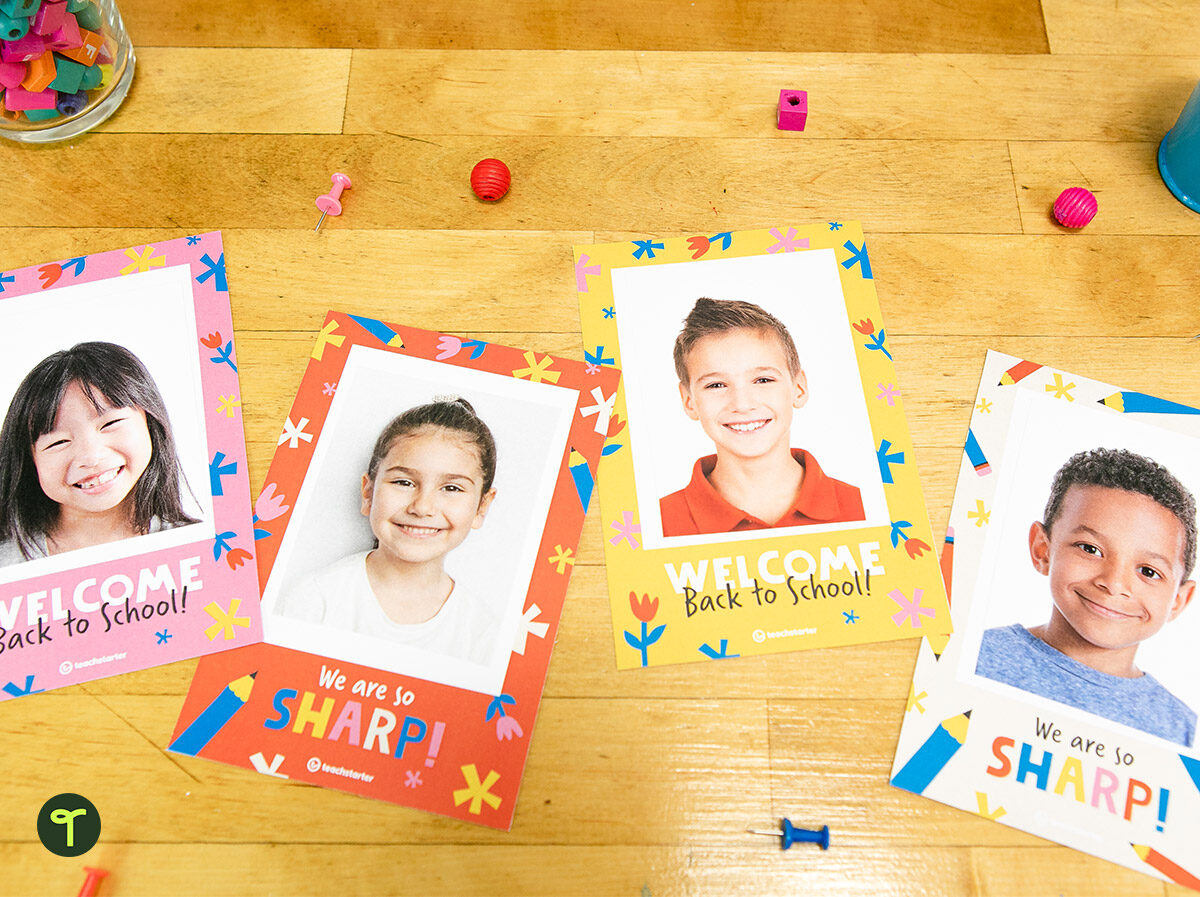 Use the drop-down menu to choose the download that works best for you.