Start your day off right with this set of 9 editable Morning Meeting slides.
🌅 Start Your Day Off on the Right Foot with a Morning Meeting!
Morning Meetings are a great way to start each day in your classroom. Not only do they build a strong sense of community, but they also set your students up for a successful day, both socially as well as academically!
These editable slides are the perfect templates for you to use during your meeting to present important information to your students!
Slides include:
Morning Work
Today is… with 1 large editable text box
Today is… with 2 editable text boxes
Today is… with 3 editable text boxes
Daily Schedule
Learning Outcomes
Learning Objectives
Star Student
💻 Easily Download & Use
Use the dropdown icon on the Download button to choose between the PowerPoint or editable Google Slides version of this resource. Choose which slides you would like to include in your morning meeting, and delete the rest! Then, fill in the pages and you are all set.
Play in presenter mode when having your morning meeting with your students.
Get the most out of Teach Starter and save your prep time with more teacher-created resources!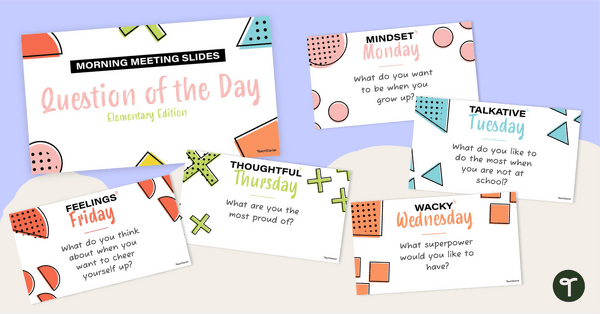 teaching resource
Download 180 days of morning meeting questions to foster communication and positivity while building relationships in your classroom.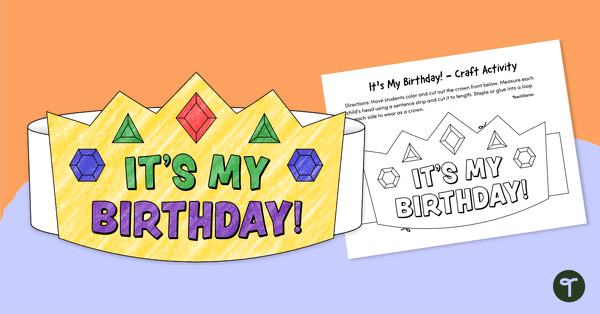 teaching resource
Get crafty and celebrate your students' birthdays in style with a printable birthday crown craft activity.