A sorting task for students to practice differentiating between common and proper nouns.
Common and Proper Nouns in the Classroom
When it comes to grammar, proper nouns are one of the most confusing parts. Many students are unaware of the difference between a common and proper noun. They often assume they are just regular nouns. Luckily, that is not the case. Proper nouns are specific names, like people, street names, places (like towns and states), historic events, and so on.
Use this activity to help your students become more familiar with common and proper nouns.
To complete,
Students will cut out words/images and sort them into common and proper noun categories.
Then, they'll paste each word into the proper column of a chart.
This resource can be used as independent practice after an English lesson or together as a whole-class activity in the middle of a lesson. An answer key is included with your download to make grading fast and easy!
Tips for Differentiation + Scaffolding  
In addition to individual student work time, use this worksheet as a:
homework assignment

whole-class review (via smartboard)
Easily Download & Print
Use the dropdown icon on the Download button to choose between the PDF or Google Slides version of this resource. 
Because this resource includes an answer sheet, we recommend you print one copy of the entire file. Then, make photocopies of the blank worksheet for students to complete.
Additionally, project the worksheet onto a screen and work through it as a class by having students record their answers in their notebooks. 
Get more handy worksheets here!
Don't stop there! We've got more parts of speech activities to shorten your lesson planning time: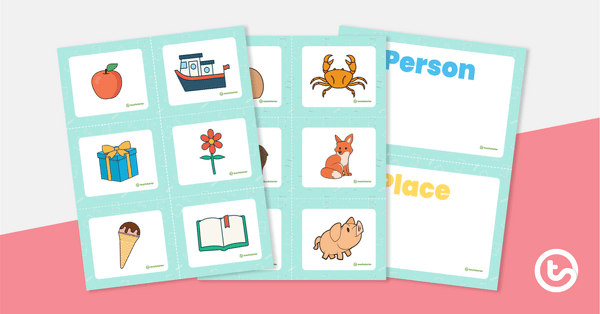 teaching resource
Practice recognizing and using nouns by sorting 24 picture cards into categories.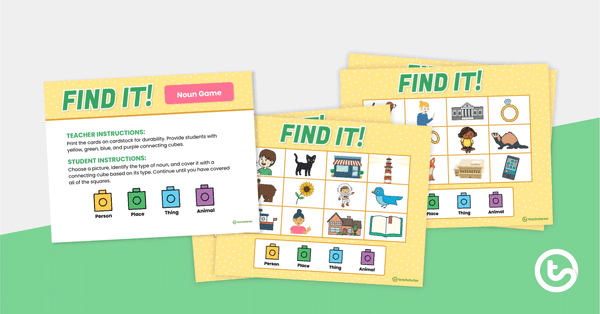 teaching resource
Practice recognizing and using nouns with this set of 5 game boards.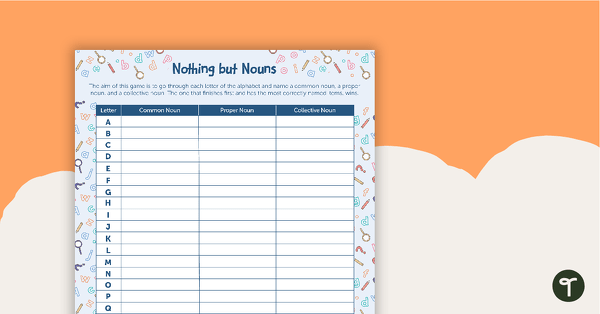 teaching resource
A game to practice working with common, proper, and collective nouns.