Create a more sustainably-friendly classroom with this 18-page teacher's guide.
Striving for a sustainable classroom can seem overwhelming if you're not sure where to start. For helpful ideas on how to go green in your classroom, take a look at this informative booklet.
How To Use This Resource
In this teacher's guide, you'll find tips and tricks for using our products digitally, as well as some quick and easy ways you can promote sustainability in your lessons.
You'll receive plenty of advice to make sure you are sustainably managing areas such as:
energy
waste
paper
food
water.
Each of these areas links to a number of teaching resources to help you embed these ideas in your lessons.
This wonderful resource also contains a Sustainable Classroom Checklist to help you keep track of your progress!
More Resources To Teach Sustainability
Look no further for more activities and resources about sustainability!
teaching resource
Teach about Arbor Day or Earth Day with an infographic poster about the importance of trees in our environment.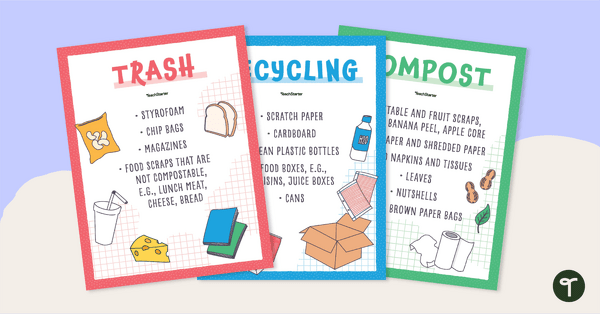 teaching resource
Remind your students where to put their waste with these trash, recycling, and compost posters.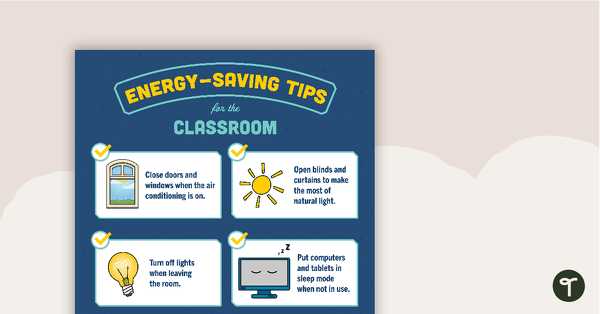 teaching resource
A poster displaying some helpful tips for saving energy in the classroom.