Introduce your students to one of Sweden's most popular Christmas figures with a printable "tomte" or gnome craft template.
The Swedish Tomte – Gnome Crafts for Kids
In Sweden, a gnome isn't called a gnome! The gnome we know and love is actually called a tomte. In Sweden, the tomte is described as a little old man, three feet high, with a long white beard and a bright red cap on his head. The tomte are mythological creatures that some believe help Santa with his Christmas tasks.
Introduce your students to Christmas traditions and cultures around the world with our Christmas Around the World printable activities. This Christmas craft can be used to teach students about different countries and their traditions, as well as how each country celebrates Christmas. The download includes a fun cut-and-assemble Christmas Gnome, which is a well-known holiday figure in Sweden.
Learn About Christmas in Sweden with a Printable Gnome Craft Template
The activity pairs well with our Christmas Around the World printable books, so you can use them at home or in the classroom to educate your children about other cultures' celebrations this holiday season.
To use, students will first color and cut out the gnome pieces. These are then layered and glued onto construction paper or cardstock to form the gnome. Finished Christmas gnome crafts make perfect Christmas decorations for the classroom!
Easily Download & Print Your Paper Christmas Gnome Template
Use the dropdown icon on the Download button to download the PDF version of this resource.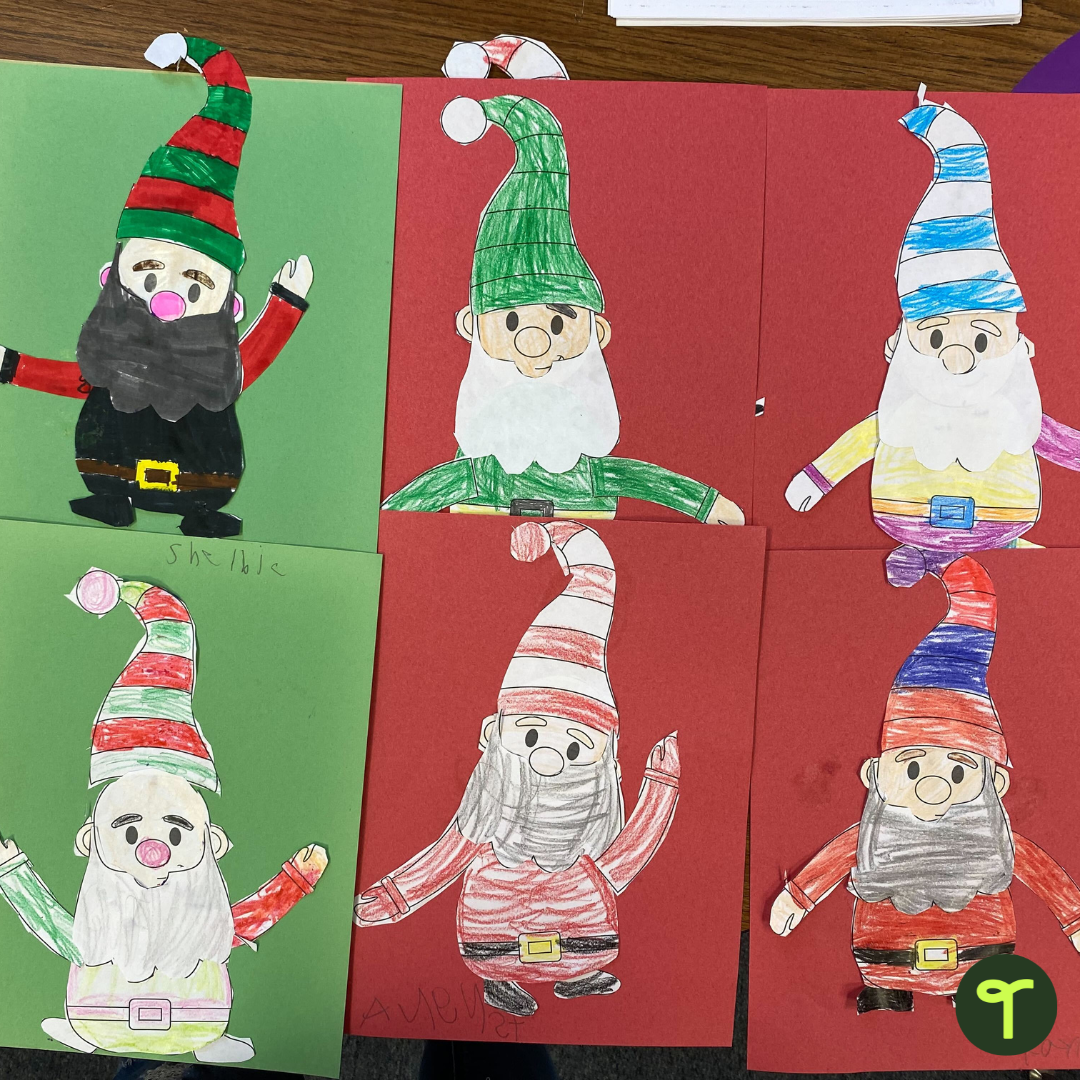 ---
This resource was created by Katy Blevins, a teacher in Georgia and Teach Starter collaborator.