Describe the most notable mental and moral qualities of a real or fictional person.
Develop a Knack for Character Analysis 
After reading a biographical or narrative text, have your students identify the six character traits that best describe a real or fictional person, using evidence to justify their conclusions. They'll then decorate their page with drawings that illustrate their thoughts.
By completing this activity, students demonstrate an ability to describe a person's traits, motivations, or feelings (historical or fictional) and explain how their actions contribute to a sequence of events.
We suggest using this worksheet with real-life profiles discussed during Black History Month and women's history, and character studies in text types. 
Scaffolding + Extension Tips 
In addition to individual student work time, use this creative writing worksheet as a:
Homework assignment

Small group or whole-class review (via smartboard)
Additionally, students who need more support with these concepts would benefit from completing this worksheet in a 1:1 setting or guided reading group. 
How to Prepare This Resource
Use the dropdown icon on the Download button to choose between the PDF or Google Slides version of this resource.
You can also turn this teaching resource into a sustainable activity! Print a few copies on cardstock and slip them into dry-erase sleeves. Students can record their answers with a dry-erase marker, then erase and reuse. 
Additionally, project the worksheet onto a screen and work through it as a class by having students record their answers in their notebooks.
NEXT: 9 Wrap Up Activities for Lesson Closure That Work Like a Charm
---
Don't stop there! We've got more writing activities to make your ELA lessons fun and engaging: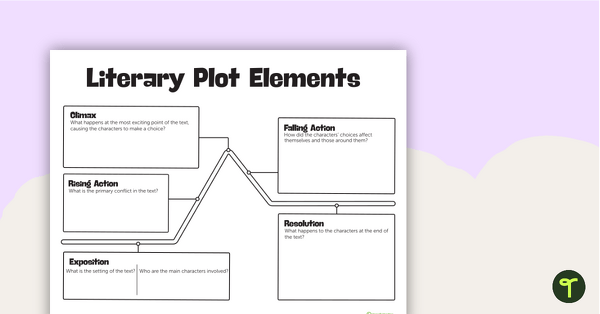 teaching resource
Familiarize students with finding the 5 elements of plot in a literary text.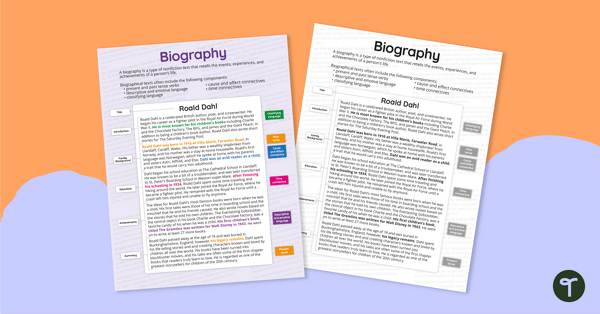 teaching resource
Use this biographical writing poster with annotations to help your students understand how to write an engaging biography.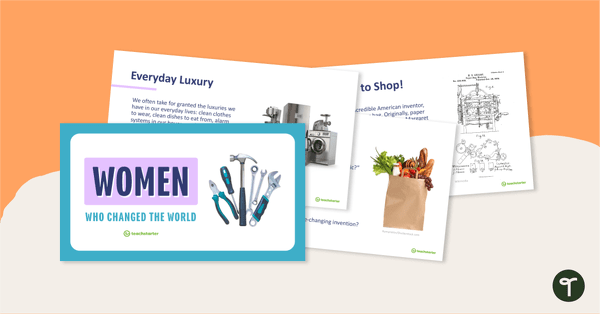 teaching resource
Teach about the most influential female inventors in history with this 15-slide instructional slide deck.