A getting-to-know-you printable for the start of a new year.
Beginning of the School Year Activities
How many times in your life have you searched that ☝️ in your life?! Well, if you're here, you've finally found the best collection of activities!
Kids love to talk. They especially like to talk about themselves! This activity gives your students the chance to do just that – brag (in a good way). Display the first page on the board for students to see. Then, give them time to complete their own bag. When everyone is done, let your students present to the class.
Take a look at some of our other getting-to-know-you resources below!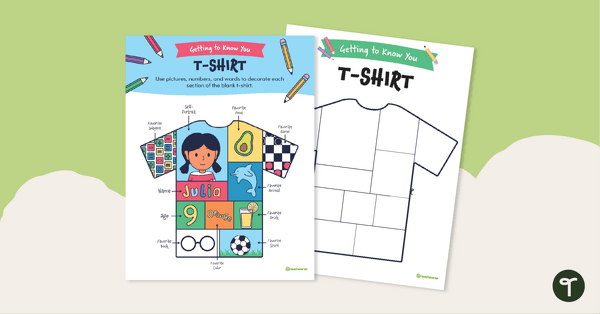 teaching resource
Start the school year off with a bang with this getting-to-know-you activity.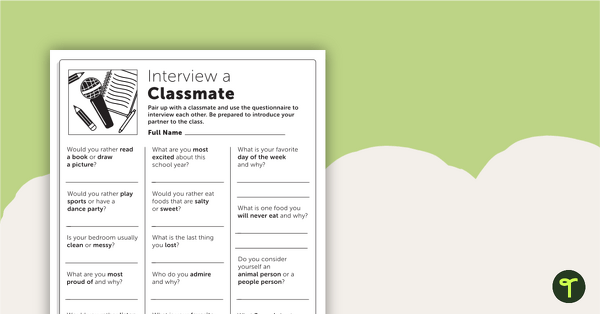 teaching resource
Help your students learn more about their new classmates with this fun speaking and listening activity!