Review our profile on Vice President Kamala Harris and answer questions to reinforce understanding.
Get to Know Kamala Harris through Our Reading Comprehension Passage
Celebrate Black History Month in your classroom with this resource about Kamala Harris, the first person of color and the first woman to serve as Vice President of the United States.
In this 4-page worksheet, students will read an informational passage about Vice President Harris. They'll practice word recognition and decode unknown words and phrases through context clues. To secure their reading comprehension, they'll answer 4 questions about VP Harris and place her most important life events on a timeline. 
An answer key is included with this resource for easy grading.
Ways to Use This Reading Comprehension Passage
This download is more than a worksheet!
In addition to being an inspiring historical figure to study during Black History Month and Women's History Month, use this worksheet as a: 
Homework assignment

Whole-class review (via smartboard)
Sustainability Tips: Print on cardstock and slip the pages into dry-erase sleeves. Students can record their answers with a dry-erase marker, then erase and reuse. You can also project the worksheet and work through it as a class, having students record their answers in their notebooks.
Before You Download
Use the dropdown icon on the Download button to choose between the Google Slides version or 3 different color resolutions of the PDF. Depending on your lesson, you can also opt to:
Print the poster on tabloid paper and display it as a poster in your classroom during Black History Month.

Print the poster and comprehension questions on letter-size paper for your students to use independently.

Download the Google Slides version and print it as in-class worksheets or assign it virtually to your remote learning students.
Get more in our collection of Black History Month teaching resources »
---
Give your students an enriching learning experience with even more activities and lesson-planning tools!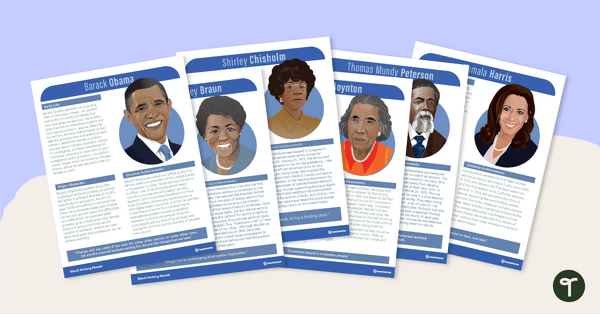 teaching resource
Introduce your students to revered Black icons and the impacts their contributions have made to American history.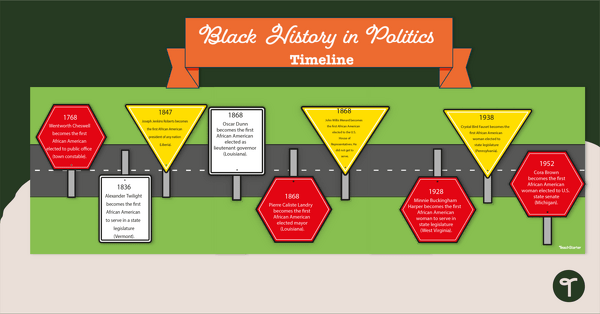 teaching resource
Craft an illustrated timeline for students to explore politically significant moments of the last 3 centuries.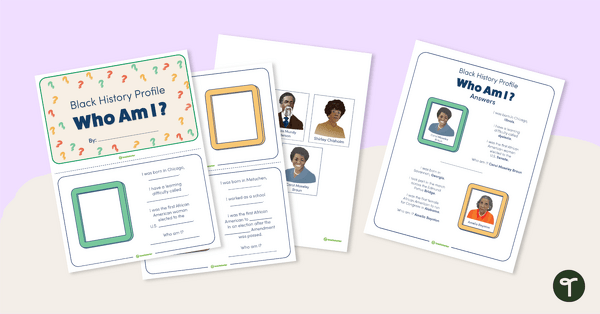 teaching resource
Review and complete the defining details of 6 revered Black icons and match their images with each completed biography.