Apply knowledge of timelines while students share and celebrate their own life journey.
Why Complete a Personal Timeline Project?
This assignment is an opportunity for students to demonstrate their proficiency level with timelines, while also exercising their creativity and sharing important personal moments with their peers.
Personal Timeline Scaffolding and Extension Tips
All your students will be stimulated by the personal and creative nature of this project. 
Challenge those comfortable with timelines to include additional events and/or provide more detailed information for the events they have chosen. 
To simplify the task, students who need the extra support can select 4 events from their life and focus their efforts on making sure they are organized in the correct chronological order. 
Some additional elements you can include in this project: 
🧸 Show & Tell
Have students include an object that is important to their personal timeline. They can bring it in and present it alongside their timelines. 
⏩ Looking Forward
Ask students to include something that hasn't happened yet in their lives that they are looking forward to including on their timeline someday. It could be something as immediate as next week/month, or when they grow up! 
✔️ Quiz Each Other
After presenting, ask students to recall specific events in their peers' lives to show they were engaged in the presentation. 
Get our 10 Best Scaffolding Strategies here! 
Easily Prepare This Resource for Your Students
Print on cardstock for added durability and longevity. 
Before You Download
Use the dropdown icon on the Download button to choose between the PDF or Google Slides version of this resource. 
---
This resource was created by Emma L. Welton, a teacher in Colorado and a Teach Starter Collaborator. 
We've got more timeline activities to help your students practice their chronology skills! Check these out:
teaching resource
A set of 2 worksheets to use in the classroom when learning about families.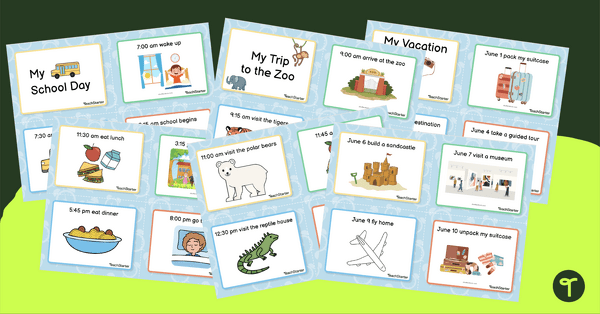 teaching resource
Practice building a timeline using given events with this set of 3 puzzles.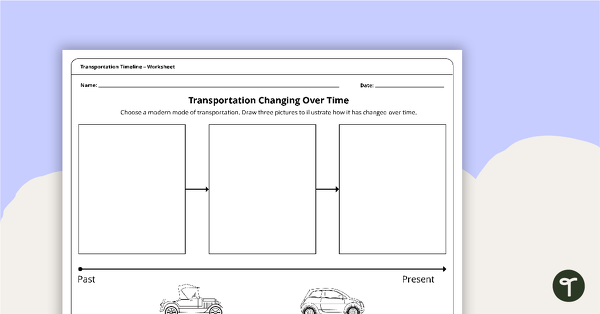 teaching resource
A worksheet for students to illustrate how transportation has changed over time.