A goal setting template where students identify the smaller aspects that they will focus on to achieve one main goal.
Use this template when you want students to identify the smaller aspects of a task that will contribute to the final end product. This helps students be accountable for their own learning goals.
The main goal will form the tip of the iceberg. This is the goal that others will see once the task is finished.
Students then write the smaller tasks they will need to complete/keep in mind to help them achieve the main goal. These smaller parts might not be explicitly visible to others but will contribute to the main goal.
Students fold the template on the waterline and stick into their books so when the page is unfolded, the tip of the iceberg can be seen while working on their task.
Goal Setting Classroom Wall
Once students have filled out their icebergs with their goals for the year, why not set up a display wall so students can see how far they've come? Year 6 teacher Ms. Jordyrai did just that — she set SMART goals with her students and used our template to share them on the wall!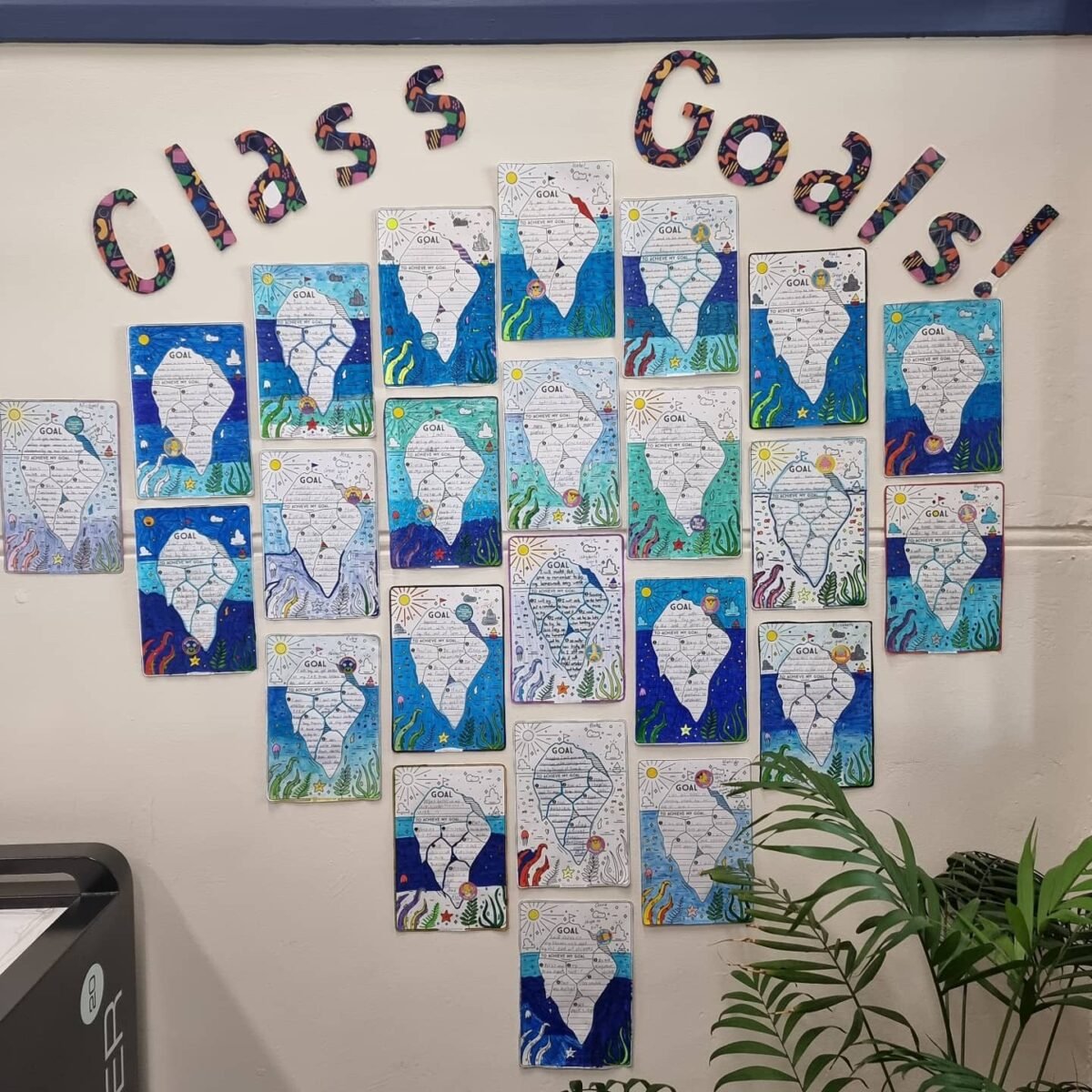 Check out our Mountain Goal Setting Template below.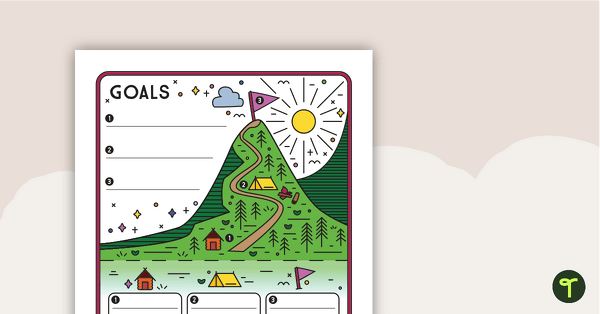 teaching resource
A goal template designed for students' books.