A 52-page pack of classroom decorations and colouring sheets to use when teaching adaptation and evolution.
This classroom decorations pack includes:
6 x group posters – for assigning group work and class-wide tasks
18 x cut-out decorations – great for decorating your classroom, or for students to use in group activities
12 page borders – great for group work or creating your own posters
8 x colouring pages
8 black and white cut-outs – for students to colour and use on their own posters and project work.
You might also like these teaching resources: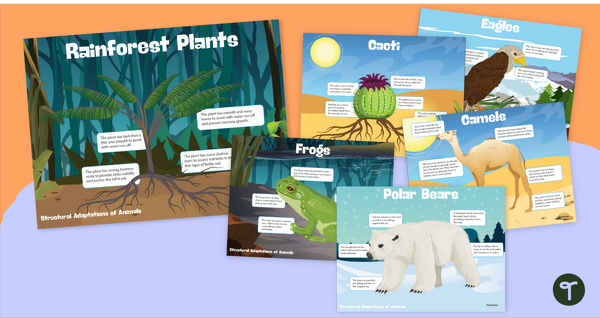 teaching resource
A set of 8 posters highlighting some physical adaptations of plants and animals.
teaching resource
A set of vocabulary words relating to adaptation and evolution.